How Punjabi Matrimony Services Offer Lucrative Gifting Ideas for Roka Ceremony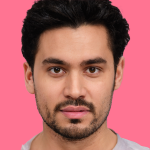 Once you manage to find your dream life partner through any of the trusted Punjabi matrimony services, the next step is to get the mutual consent from both the parents of the bride and groom. It's regarded as an unavoidable step before a marriage can take place. A Punjabi wedding has its own culture and tradition and is somewhat different as compared to other arranged marriages. Although, most of the rituals (SehraBandi, Gurchari, etc.) are the same but still, they follow a few more holy rituals that are an indispensable part of a Punjabi matrimony alliance. Well, after the bride and groom are able to clear this step, they need to go through the process of engagement. It's also called as Roka ceremony.
Well, this is one of the most crucial ceremonies of a Punjabi marriage which is attended by a number of guests from both the families. If you are one of those who are going to attend a Punjabi wedding, then you often get stuck what to present to the couple. In this post, we would update you with a number of gifting ideas.
As we updated you about the Punjabi matrimony rituals, the same goes with Hindu Matrimony or Muslim matrimony as well. Please note that all the religions have their own customs and rituals that they need to follow at any cost.
Although, most matrimonial services offer arranged marriages, they also help the wedding couples with their unmatched services and support in this regard. These days, such online services also offer event management where they will take care of every single ritual in the entire wedding ceremony.
Now, please take a look at some of the most viable gifting ideas that you can present at the Roka ceremony:
Diamond or Gold Jewelry
Well, this is one of the best things to present at the time of a Roka ceremony. Jewelries happen to be one of the most favorite gifts of a bride. In case, you are able to manage with that, then nothing better than that.
If your budget allows you to purchase something more, you can also go with necklace or bangles as well.
Make-Up Kits
Well, if you from the bride's side and have to attend the wedding, you can very well present the above to the bride. And this is something which will be remembered for ages. It's because girls always like such things.
You can also customize the newly purchased make-up kit as per your preferences. Like, you can swiftly remove or add some items as well.
Digital Camera
Well, this is another item that you may think of purchasing. But you need to first take into consideration that either bride or groom would like to have it or not.
This is because if they do not like clicking pictures with a digital camera, then you need to think of purchasing anything else that suits them.
There are many other choices that you can go with. But it all depends on your budget.
For example, if your budget is good, you can also go with some costly dinner sets. Otherwise, you need to switch back to find some other items.
Microwave Oven
These days, a microwave has become one of the most favored items that you can present at the wedding/Roka ceremony. Most of the times, it comes within your budget and also looks nice as well.
Either you are getting unmatched Punjabi matrimony, Hindu matrimony or the Muslim matrimony services, you can always get lucrative ideas from matchmaking service providers during any kind of conflicts.