Why You Need to Be Extra Cautious Before Heading for NRI Matrimony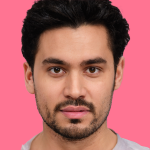 In the era of a plenty of matrimonial services available today, millions of people rely on their services. While most people simply like to find a desired match with the help of these matrimonial sites, there are others who are living offshore but still want to settle down in their lives within their own communities. As majority of them already know how to find the most suitable groom or bride, there are others who are still unaware about the existence of NRI matrimony services. Well, if you are also living outside the country and are looking forward to meet with your desired life partner within your community, you can take the best assured help from the leading online NRI matrimony services.
Before we update you more on that, we would like to make you understand about the NRI matchmaking services that are widely available in any part of the world. For example, if you living in the US, you can take the help of US matrimony site, widely available in your area and can start searching for your prospective bride or groom. The term NRI matrimony sometimes gives you serious jolts, especially when you are a resident of India but are looking forward to meet with your future spouse living in another country. This is mainly due to a number of ill-effects associated with NRI matrimony where some of you might have had bad experiences.
Now, please take a look at some of the measures that you need to stress upon while looking for your life partner via NRI matrimony site:
Meet with your spouse in person before marriage
Well, this is the first and foremost things that you need to do before finalizing your marriage with an NRI bride or groom. These days, a number of frauds are happening and you need to remain cautious all the time.
You can do that by taking some precise measures. Try to meet with your future spouse and get to know as many things as you can. This will not only help you understand your future life partner better but will also help build confidence among your family members as well.
Don't involve any agent or a third partner in between
Before you get married to the one as per your wish and desire, do not involve any agent in between. This is quite necessary as it may go futile in the time to come.
Also, never trust anyone and try to be confident while asking even minute details of your NRI life partner like his family details, economy status, resident proof, monthly income, etc.
These are some ways through which you will be able to build immense trust within you and your other family members. However, if you are in a doubt, try to sort out things at your own level and do not allow any third person in that.
Scrutinize Visa and other documents
As you are about to get married with an NRI soul mate, it's your duty to check his documents like Visa, passport and other related documents.
This way, you can get assured about his details in a more lucrative way than just trusting him blindly.
Social Network
In the same ways, there is a need for you to check his social network connectivity as well. This way, you will be able to find how well he is connected through social network.
If you are living abroad, you can swiftly make use of NRI matrimony services, like you may employ US matrimony site if you are living in the US.