How to Safeguard Yourself By Identifying Fake Profiles On Marriage Sites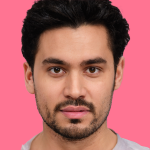 Most of you join marriage sites in search of an ideal soul mate. But sometimes, you get entrapped into the net of fake profiles. Today, a large number of marriage sites are available to help you find your desired life partner. But why to become a victim of all those non serious profiles that exist only to have fun. You are living in an era where technology prevails that help users to get quality services from marriage sites. That's why it becomes necessary to manage everything carefully. Once you are registered on any trusted matchmaking website, you instantly become one of their esteemed members. This means you can instantly start your search process in getting your ideal soul mate. The entire process becomes quite cumbersome for those who are newly registered. In order to get the optimum benefit of these matrimonial sites, you must take some extra measures and follow all the rules and guidelines in getting all you want. A marriage site is equipped with a huge database where millions of registered profiles are present.
As you already know that marriage sites give you privilege to search your better half irrespective of the community you belong to. For example, if you belong to Christian community and are looking forward to find your ideal soul mate, you may simply take the help of Christian matrimony services. In the same ways, you may take the help of the UK matrimony services if you are a resident of UK and are looking forward to find your ideal soul mate within your region.
In this blog post, we would like to help you with some concrete measures that you need to adopt at the time of finding your loving partner. At the same time, you would also be updated about the various do's and don'ts that you need to take care at the time of searching your life partner.
How to safeguard the process of matchmaking
After Internet boom for years, almost every other industry started flourishing well, and online matchmaking industry was not an exception. In fact, the last few decades have seen an immense growth of the entire wedding industry.
As per the latest facts and figures, the US wedding industry has edged way higher to hit $80 billion in the time to come.
With an immense growth, more people are joining marriage sites in a hope to get quality services. However, you also have to deal with the issue of fake profiles as well.
In general, most marriage sites are loaded with advanced level of protection against scammers and non serious profiles and you do not need to worry about such issues. Still, there are times when you have to deal with such profiles.
The best way to deal with fake profiles is by checking a few things like image, social media status and other such things.
Now, take a look at some of the ways to weed out fake matrimony profiles:
Check for simple errors in a matrimony profile description
The best way to deal with fake profiles on marriage sites is by finding simple errors as most fake profiles would not be loaded with detailed description.
Lack of multiple pictures
In most fake profiles, you won't find many pictures whereas, a legitimate profile is usually uploaded with multiple pictures.
Non verified educational details
Most fake profiles will have non-verified educational details that can be traceable.
Either you are using Christian matrimony services or UK matrimony services, you can always rely on marriage sites irrespective of the region or community you belong to.