Top Advantages of Matrimonial Websites over Traditional Ads System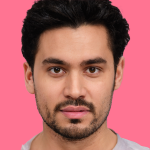 The entire wedding business is constantly displaying an upward trend, especially after the onset of vibrant technology along with the availability of the Internet. There are some factors that equally play a crucial role in stabilizing the online wedding industry and due to this; you can see hundreds of matrimonial websites manage to conquer the world. Well, this huge change didn't happen overnight but took many decades.
Today, the online matrimony business is able to provide its unmatched services to without undergoing any sort of interruption. With such a vast success, more people are ready to join their services online to find their most compatible brides and grooms.
They believe that the entire online matrimony system is a complete failure and is not as realistic as it pretends. Well, this is not the true picture and there is a need to educate those who do not wish to believe in the power of technology and advancement. This can be easily ascertained by the fact that millions of people are currently associated with online matrimonial websites to find their respective matrimony match.
Well, if you compare the present online matrimonial system with the old and traditional matchmaking services (in the form of ads), there seem to be a huge gap. In the earlier times, most marriage seekers had to completely rely on those traditional ads as they had no other options.
One of the drawbacks of the traditional ads was that they took immense time in ascertaining the right matrimonial match. In some cases, the entire matchmaking services took years to accomplish successfully. Well, this is not acceptable in any case whatsoever. But today, the entire scenario is completely changed. For example, if you are looking to find your matrimony match through Punjabi matrimony services, then you are expected to find your ideal soul mate within a specified time frame.
In this post, we would like to update you with some of the advantages of matrimonial websites over the traditional advertisement system:
Onset of Technology
In the presence of cutting edge technology, people are also becoming more tech savvy as compared to the earlier times. They know the relevance of technology and can better analyze the power of the Internet that helps to rejuvenate the entire matchmaking system.
Today, most matrimonial websites offer smart filters that their clients can choose to narrow down their search options and can go ahead to find their desired groom or bride.
Online Chatting Option
The other crucial feature that most matrimonial websites offer is none other than the option of online chatting. Here, you can better chat with your prospective match before making calls.
It's one of the most viable options where you do not need to call every single profile that suits your interest. You can simply help yourself in knowing about him/her using online chat option.
Wider Catchment
Almost all matrimonial websites offer a wider catchment process where hundreds of people globally can join these sites to find their ideal matches online.
Maintain Arranged Marriage Tradition
Today, almost all matrimonial sites work by following all the rules as per the arranged marriage system. The only difference is that most arranged marriages have started taking place online as compared to the earlier times.
Also, most Indian brides and grooms already know what they require from each other. For example, both of them want to match the qualities that they precisely look for in their future bride or groom.
Today, majority of matrimonial websites help users to find their ideal matches. Users are free to take the help of matchmaking services from Punjabi matrimony sites if they belong to Punjabi community.