How Marriage Sites Continue to Offer Incredible Personalised Matchmaking Services to Users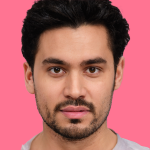 You might agree with us when we say that most marriage sites today are becoming famous while delivering their personalised matchmaking services to users. Until now, we have been discussing about their free services where they continue to offer their unmatched privileges to users for free. This is one of the great reasons why online matchmaking industry has been climbing up the ladders. In this post, we would be discussing mainly about the ever growing personalised services of most marriage websites that way too concerned about their client's interests and priorities.
If you are new to the online wedding industry, you might be wondering about what these personalised services are all about.
Here, user has to purchase any of their paid membership plans and can enjoy more privileges. These services are better regarded as individual service where you are treated as one of their most privileged members and are helped on a priority basis.
Today, people across the world are quite aware of the importance of marriage sites and do not think twice at the time of taking a decision to join them. The best thing about matchmaking sites is that their services are helpful to people sitting in any part of the world. Also, they provide their assistance to anyone living in any community.
For example, if you belong to the Christian community and are looking forward to find and meet with your ideal soul mate, you can preferably select Christian matrimony services. In the same ways, you can make use of UK matrimony services, if you are looking forward to find your ideal soul mate in your respective religion and caste.
So, if you are in a hurry or getting late in tying the knot, you are advised to opt for personalised matchmaking services. They are faster and are meant to provide you a quick solution to all of your marriage related woes.
Now, please take a look at the advantages of online personalised matchmaking services that you can't deny:
Time Savour
Well, the first and foremost reason why anyone should join these personalised matchmaking services is because they save a lot of your time. In fact, they not only save your much time but also provide a quick and better guidance at all times.
Gone are the days when people had to wait for months to find their exact matches. Now, with the help of these personalised matchmaking services, you can save your precious time and plan some other crucial things.
Dedicated and Lifetime Advisor
Another benefit of personalised matchmaking services is that you are appointed with a dedicated and personalised advisor/relationship manager for the purpose of a swift matchmaking process.
They are well trained and play a vital role in resolving your all kinds of marriage related conflicts. In fact, you can contact them at any time and they are also ready to help you at any moment.
Facility of Personal Introduction
Well, this is quite an awesome benefit of using personalised services of online matchmaking services. Here, if you like a particular profile sent by your personal relationship manager right in your inbox, you can always ask him to take things further.
In such cases, he will proceed things further on your behalf and will have a series of discussions with the opposite party. He will help you out in your every possible tussle and try to sort things out in the best possible manner.
Today, most marriage sites give you privileges to opt for their personalised matchmaking services and equally serve people of different communities whether you use Christian matrimony or UK matrimony services.