Find How Matrimonial Websites Safeguard Your Marital Relationship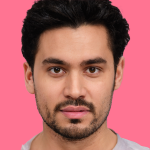 Today, millions of people are joining matrimonial websites. As per a survey conducted recently, most users don't know how the entire matchmaking process work in their favour. Well, you might be wondering why we are pointing this out. Is it really necessary to know how an online matchmaking system works? The answer to this question is a firm 'yes'. Just think like an existing user of any matchmaking site in India. As soon as you get yourself registered on their web portal, you are asked to submit your most recent profile for the purpose of a matrimonial alliance. Soon after this, your profile gets verified and you instantly become one of their esteemed members. At this point of time, it is better to at least know how you are going to get the best results from a site loaded with millions of verified profiles like you. If you are able to know the process, it would help you a great deal in maximizing the benefits. At the same time, you would also be able to know certain other things like how to change your membership plan or the ways to contact their skilled professionals at the time of any conflict, etc. If you already know their working process, you will never stuck in the middle of anything. For example, you must know the etiquettes to search the right profile that suits your interests, and things like that.
As you see, the process of online matchmaking is quite simple to understand. As a user, you even do not need to take all that pain in knowing everything that is going around at the backend. But still, you should know the basics to reap the maximum benefits from their online platform. For example, these wedding sites also help you to safeguard your marital relation post marriage. Well, it looks promising. Isn't it? Likewise, there are so many other benefits of online matrimonial websites that you should be aware of.
In this post, we would be updating you with some of the ways how matrimonial websites help you safeguard your relationship post marriage.
Consultation With Wedding Professionals
As we just concluded that time never remains constant and changes every moment, and so a relationship. There are times when you have to deal with bad phases in your marital lives. Do you think matrimonial websites can be of any help in such cases?
These days, online matchmaking sites are helping users safeguard their relationship. They have a team of dedicated online professionals who are well aware to handle any such cases. You can contact them in any such event to get the best possible help.
Online Sessions/Therapy
If you consider that your marital relation is going stale, then you need to contact matchmaking sites.
As soon as you narrate your issue, the professionals arrange online sessions with experts and try to settle down your existing issues with your spouse.
Flexibility
In the event of any issues with your life partner, you are required to resolve it within yourself. But if the conflict is taking a big shape, then you must consult to the matrimony professionals and ask them to arrange counseling sessions.
While having your counseling sessions, you always have the privilege to select any expert of your choice. Today, almost all online wedding services offer their counseling services to couples who are unable to cope up between themselves. They try their level best to resolve the differences between couples.
Today, most online matchmaking services are offering post marriage counseling to users. Users are free to select any of the matrimonial websites to fix their issues.