Role of Marriage Sites for a Blissful and Happy Marital Life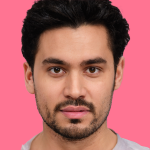 Today, billions of users are associated with marriage sites to get the best out of them. They not only provide the basic matchmaking services to the individuals but are also helpful in many other ways. The trend of online matchmaking services has gone up in the recent past. Those who are still unaware of their potential in serving users with best bride/groom need to understand how they basically work. Well, this is something quite necessary to know before you go ahead and register yourself to seek the right bride or groom.
There are a few things that you must understand about the ever-growing online matrimonial business. One of the main things, why they are able to perform at the optimum levels, is due to the presence of their huge database. And this is what it helps in suggesting the most suitable alliance to their clients. Along with that, they also take care of their client's interests and therefore help them search in a user-friendly atmosphere. All they require from your end is to register and upload your most recent profile on their portals and starts taking part in searching your ideal life partner.
In the same ways, there are a plenty of other benefits of online matchmaking services as well. One of the biggest examples is that anyone can join them from any community. And therefore, there is no bar for anyone to join them. Like, if you belong to the Vysya community, you can comfortably join any of the Vysya matrimony services that suit your needs.
In the similar fashion, you can join any other online matrimony services as well. Once you sign up with any of them, you need to upload your most recent matrimony profile with all the details. This eventually helps other profiles to send an invitation for a possible matrimony alliance. In this post, we will be sharing a few crucial things that you need to understand in order to lead a happy and blissful marital life.
Commitment towards Your Life Partner
Well, the first thing you need to understand is the commitment that you have towards your life partner. Please understand that as soon as you get married, you become a committed person. And therefore, it becomes your responsibility to take care of your wedding partner in any way.
Loyalty
This is again a crucial thing that you must consider after getting married. Needless to say, you have to be loyal towards your life partner.
Please note that your wedding partner has lots of expectations with you and it is your responsibility to support him/her even in the bad phase of your life. Also, please take care of all the needs of your partner to establish a better-married life.
Patience
After you become married, you need to learn the patience as it helps maintaining a balance in the married lives between couples.
With patience and compassion, you can avert a plethora of unwanted complexities in your married life. So, you need to be patient to solve any of the conflicts arising in your married life.
Spend Quality Time Together
Well, this is the other way you can win the confidence of your partner and lead a happy and blissful married life.
In fact, being a married couple, you are required not only to spend quality time together but also communicate to each other well.
Conclusion – Today, the online matchmaking services offer a number of marriage sites to help anyone find the right groom/bride. Like, you may join Vysya matrimony services to find the right match within a specified time frame.