How to Visualize Your Dream Wedding with Matrimony Sites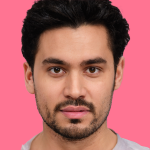 After you manage to find your better half on any of the leading matrimony websites, you start visualizing things related to your wedding. One of the most crucial things that you tend to experience at this time is when you go through a series of emotions. This mainly happens when you start taking things lightly and do not plan anything in advance. For some of you, it may just be a matter of pride and nothing more than that. However, others may feel awkward due to one reason or another. Your dream for a perfect wedding (at times) transforms into a nightmare if you are reluctant to plan it well in advance. This happens to be the most genuine reason why most people feel uneasy after their date of marriage comes closer. Hiring an online matchmaking service is quite easier but after you manage to find your ideal soul mate, you are required to devote some of your time to arrange things well in advance. In other words, if you plan your wedding way ahead, you most likely do not have to face any problems on your D-day. In this regard, matrimony websites offer you a great help in organizing everything in advance. In general, people are unable to help themselves organizing an event like a wedding, and this is where these matchmaking sites come into action.
When your D-day approaches, you start taking help from your family members in arranging things in advance. But at times, it becomes chaotic to handle everything in the same précised manner. These days, people do not have much time left to settle everything. As you know, a wedding happens to be a big event and you must hire your best matrimonial site to arrange your wedding in advance, taking a professional help can add charm in your wedding. Everyone, including both the families of bride and groom try their level best to make it a memorable affair.
In this post, we would like you to follow a number of things to avoid the last minute embracement when you fail miserably organizing the big event.
Try to start with a common set of goals
During a big event like a wedding, your are advised to plan everything in advance. First, try to make out the common list of functions that are going to be held together.
In the same ways, try to enlist almost everything including your venue, decorations, invitations, etc. Ensure that both the families of bride and groom adhere to the common set of functions. It's always better to work in collaboration with each other.
Go ahead with traditions
In a wedding, there are different customs and traditions are followed. Most of the times, bride and groom come from different backgrounds and follow different cultures.
In such a situation, it becomes crucial to know each other's rituals so that there is no confusion in performing rituals in the last minute. This also help in great ways as family members and relatives attending the wedding do not get a chance to point fingers.
Always better to prepare a guest list
As you know, a wedding is a huge event and you never know when you are going to face a challenge.
In order to deal with any kind of hurdle, it is better to prepare a guest list and segregate it as per the functions.
These days, matrimony websites offer a great help to organize a big event like a wedding. If you do not find competent yourself in organizing a wedding, you can always take the help of your best matrimonial site.