Top Reasons Why Horoscope Compatibility for Marriage is Unavoidable In Indian Mythology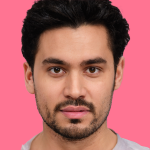 The reason why Horoscope compatibility for marriage is performed is not just one but many. As per Indian mythology, it has become a crucial aspect of an arranged marriage. Horoscope matching is also known as Kundali Milan and happens to be a crucial step before a final commitment is made to the prospective groom and bride. Over the ages, horoscope matching is performed to satisfy the compatibility levels of bride and groom. After you manage to find your exact match on any online matchmaking service provider, the next step is to fix a date for the marriage. This is when a common date is fixed for the purpose of a swift matrimonial alliance. After everything is done, the next step is to scrutinize the compatibility levels between bride and groom which is performed only after matching the respective horoscopes of groom and bride. A number of things are analyzed after going through the horoscopes. It's only after that the wedding rituals are performed.
Indian matrimony still believes in arranged marriages. Even if you are living offshore due to your work commitment or any other reason, you would still like to tie the nuptial knot within your own community.
Out of the several rituals that take place in an arranged marriage, horoscope compatibility for marriage is one such ritual which is simply unavoidable in any Indian wedding. The entire procedure is performed by the pundits of bride and groom. They scrutinize various aspects of the couple before their wedding take place. It's only after satisfying themselves, they give their consent for the wedding to take place. In this blog post, we would be covering a few top reasons why the horoscope compatibility for marriage is still practiced:
Scrutinize the compatibility levels between couples
Well, this is one of the main reasons why the horoscopes are matched with so dignity. This is such a crucial step that none of the family members of bride and groom would ever like to avoid.
As you know, marriages are known to be sacred bond between two like-minded individuals, horoscope matching basically reflects the positions of planets on the life of the person concerned. Here, it is also checked the kind of effects these planets are going to show in their future lives.
As per the information given in shastras, both man and woman after marriage are considered as single identity. And this is the reason why the luck and destiny of one spouse influences the other.
It can go either ways and lead to a good or bad relationship. This is the reason why Kundali Milan always plays a crucial role in order to decode the compatibility levels of both the individuals.
In assessing the relationship quotient
After a Kundali is scrutinized, the main thing that Pundits check is Guna or Ashtakoot. These are also known as qualities that they check before finalizing everything. Altogether, there are as many as eight gunas (quality) that are specifically taken into consideration. It's primarily done to check the amity levels between the two individuals.
In the same ways, each guna has a number of numeric points that sums up to 36. The wedding is generally accepted if both horoscopes are matched for 18 or more points. If two horoscopes come up with higher scores, it means better Marriage compatibility levels.
Check physical and mental levels of compatibility
The horoscope matching is also done to check their physical and mental compatibility levels as well.
The horoscope compatibility for marriage is a pre-requisite in Indian matrimony and will continue to remain the same.