A Curious Case of Glamorous Punjabi Wedding of an NRI Girl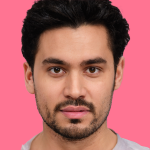 Today, plenty of anecdotal evidence has come on to the surface suggesting that parents who are looking for an NRI girl for marriage fall prey to the most common typecast of conscientious conservation when they are in the search of their desired life partner. Either, they belong to a Sikh community or want to undergo a Punjabi wedding by following contemporary rituals; they are not in a mood to compromise on anything. But with the help of user-friendly matrimony websites, almost everything has gone within their reach.
This is the story of an NRI girl who moved to Canada for doing her masters in Journalism. She was hovering on the top of the world in spite of the feeling of disillusionment, struggle, hesitation, and willingness that lay ahead. Why she was still lying on the top of the world even after being optimistic towards her life is another story to cover. Ever since she landed on the Canadian soil, hundreds of new thoughts started pouring into her mind, thinking back in mind to be a perfect NRI girl for marriage. She was already about to complete the halfway mark of her program, her relationship of ten years almost limped to its fatigued end, propelling her into the world of virtual matrimonial communities of people entrusted with archetypal thinking, NRIs (Non-Resident Indians).
Matrimonial Websites- Safest Heaven for Weddings in Any Community
India is a country where you will find hundreds of matrimonial websites that are loaded with options to identify your prospective spouse. And the very effect of that was equally highlighted in the mother of this girl who ensured that she was enlisted in each one of those matchmaking websites. Well, you can't ignore the power of these websites as they have become one of the safest places to help you find a suitable match for your son or daughter. For example, if you belong to a Punjabi community and are looking to have a grand Punjabi wedding and Punjabi Wedding Ceremonies, then nothing better than submitting your profile to these matchmaking sites.
Once you become associated with them, they keep sending you plenty of tailored profiles on a daily basis that is loaded with all filters of your choice including your address, zip code, birth timings, salary slab, weight, height, age- whatever metric rocks the boat. For example, if you fall into the category of Rs 1-3 lacs, they will help you with some local agents to make your search for a perfect bride or groom for you.
Well, this is not the road that this girl has traversed yet, as her mother already has enough names ready with her, and she will do her best in dropping each one of them.
In the same ways, you can find some more tailored sites that offer their services more dedicatedly. For example, if you are specifically looking to have Gujrati, Bengali or Punjabi wedding, or any other wedding in your respective community. Along with that, there are far more sites in abundance that are yet to be discovered.
Before we further go ahead and let you know more about the girl's fortunes, here is a heartfelt disclaimer. One thing that needs to be mentioned here at this time is that cynicism happens to be a surreptitious beast. It's because these sites have emerged as the winners in the recent past and continue to win people's hearts in letting them find their best matrimonial alliances. If you are truly inclined to find the ideal match for you, you will surely find the one on your trustable matrimony website.
During the early phase of her life, the girl happened to be in a state of an oddity, especially in the homogeneous population of dedicated business consultants, high tech engineers, data scientists, and the works who largely populate on this particular side of the Atlantic.
The girl was found on certain topics during her post-graduation that included communal violence, open defecation, health and personal hygiene, and air pollution. Now, as the girl left for her homeland, almost all of those highly educated people and equally looking gentlemen (in their early 20s) were loaded with engineering and other undergraduate degrees.
The girl eventually sensed a great leap in generalization in the presence of those highly graduated and so-called scholars, who keep on holding so dearly to their pretty "Indianness"- in stereotypes, ethos, and values, especially when it comes to the marriage. They will behave exactly the way they are expected to, no matter how far they are living their lives. For example, you will notice them doing everything precisely including running on the streets, driving on the right side, washing their clothes, cooking, and any other thing. But, as far as marriage is concerned, they just need a far more suitable word.
The life of this girl suddenly started taking turns after someone entered into her life. Good enough! But the man couldn't sustain longer. He happened to be a hardware engineer from New York.
As she was looking specifically for an engineering graduate, her dreams were completely shattered, with one of the reasons being the fat paychecks of engineers in the Bay area. There was a slight confusion as well at the time when he thought that the girl would like to get supported by him. The short-lived relation finally came to an end when she disclosed that she might have to go back to India due to her work responsibilities. And soon after knowing her thoughts, she went berserk on him.
Matrimonial Websites- Final Respite for Marriage Seekers
In the same ways, there were a few more guys who came into the life of this girl and made her totally confused soon after she interacted with each one of them. But still, she tried hard, to make things workable for her.
One thing that this NRI girl is forced to believe at this point in time is that not every other guy wants to have a working wife. The fact is that most of them actually want their wives to be in a profession that needs to be malleable enough so that they could follow their career commitments in their future lives as well. But that does not mean they should compromise with the kind of facility they are getting right now.
After struggling to find the perfect match for her in her very own style, her family members, who wanted to intervene at this point in time, suggested a highly trustable matrimonial website. It was a huge web portal and was in the business of NRI matchmaking for over 19 years.
Without any further delay, her mother shared the profile of her daughter who was based in Canada. Nobody expected that they would come up with plenty of desired profiles. All of them were communicated to her and luckily, one of them was finally picked up by her family members.
Matrimonial websites play a great role when it comes to finding a perfect match for your son or daughter. For example, if you have tried looking for an NRI girl for marriage but have not been successful as yet, then you must register yourself on these web portals as soon as possible. Even if you want to have a Punjabi wedding or any other type of wedding, you can trust on these websites as they can save your time and help you find your most compatible life partner with ease.