Common Myths that Revolve Around Matrimonial Sites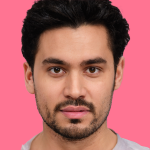 In the recent past, matrimonial sites are ruling the entire wedding industry. People are widely accepting their popularity and ease of working towards the masses. One of the reasons why these online matchmaking services have given the ease of finding your desired match is because of technology. In other words, we can say that technology has played an eminent role in making these online platforms favourable even for the common man. Today, with the help of matrimonial sites, you can find your ideal soul mate without undergoing any kind of hassles. In these long decades, they have become more efficient, trustworthy and versatile and continue to grow exponentially both in small cities and metros. In case of small cities though, they are on rise but not as much as compared to urban cities. In spite of this, there are a plenty of myths that occasionally revolve around and make people think twice about their working. Today people are more concerned about their safety and other things before purchasing or submitting their personal information.
While using online matrimonial sites, you can not only find a better matrimonial alliance but can also expect to be a part of hundreds of emerging happy married life stories. Those using the same old and traditional methods of matchmaking must have realized of having only limited options. Also, they are no more reliable these days. One of the worst ways they are not being used by the masses is that they are time consuming. It means the entire process of finding the most desirable matrimonial alliance may take even years. And this is the reason why they are not worth to use. In spite of most people using matrimonial sites in finding their right groom or bride, there are a number of common myths that are also need to be addressed. Please find some of them below:
Safety is compromised
Well, this happens to be the most common stuff that really needs to be addressed. As you know, safety of the person who is looking to have his ideal match through any of the trusted matrimonial sites is of utmost priority, still, there is a disbelief in the minds of some people that safety is compromised when someone joins an online matchmaking site.
However, this is not the case in general and is a complete myth. As you see, one of the main reasons of popularity of online matrimonial sites happens to be the safety of the person concerned.
In fact, this is the biggest asset of an online matchmaking service that safeguards your identity in every respect.
Majority of matrimonial profile are not real
This is again something that you must be aware of before you actually join any matrimonial site. Those who intend to join a matrimonial site are concerned about his safety and other things. But as you know, the biggest advantage of using these sites is none other than finding your exact match.
If you look towards millions of satisfied users who are able to find their ideal life partner through matrimonial sites, then you will come to know that it has become possible with the help of their huge database that they employ at the time of matching your matrimonial profile with other verified users.
Annoying sales calls
Some users believe that they should not join any matrimonial site as they would have to deal with all those annoying calls. However, you do not get any such calls in reality.
Lately, matrimonial sites have become the reason to create most blissful wedding stories after getting married with your ideal soul mate.