How Marriage Sites Diverted the Route of Arranged Marriages for the Benefit of Users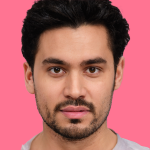 Ever since the matrimonial system extended its roots in the country, more people started following it due to their commitment towards their lives. Today, the situation is that hundreds of marriage sites have evolved lately giving rise to quality matrimonial services to their clients. If you look into the earlier days when people mostly relied to the old and traditional wedding system, it served so many people at the same time. The traditional/offline matrimonial system continued to serve people with their matrimony needs.
There was a time when users simply relied to their services irrespective of their limitations. They helped the masses in resolving their client's matrimonial disputes. However, if we talk about all this in the present context, a lot has been changed. Today, the country's population has surged many folds giving rise to people's huge demand. Also, everyone likes to find their ideal soul mate as soon as possible. In short, there is a huge pressure on the entire matrimonial system to help their clients in finding their ideal soul mates.
With the inclusion of a plenty of matrimony sites in the entire wedding system, it has become quite easy for people to expect the right kind of matrimonial alliance within a certain period of time. Today, most Indian matrimonial sites help marriage seekers find their respective soul mates and also resolve their marital woes. If you compare today's matchmaking system in detail, then we can say that it has become way too advanced. It essentially works using the latest technology along with the availability of the Internet. It has completely changed the context of Indian arranged marriage in the sense that they take place on the huge matrimony portals. Earlier, most arranged marriages used to happen at the same time involving huge time and effort. But with the help of online matchmaking wedding, the entire matchmaking system has become user-friendly and takes place with much less effort.
Please take a look at the following ways that changed the context of arranged marriages:
Scientific Approach
The online matchmaking system works in a comprehensive way by using the scientific approach. By using this kind of approach, it has been able to take care of matrimonial needs of millions of users worldwide. As you see, there are so many matrimony sites available on the Internet that works in a scientific way using the latest trends in technology.
In the recent past, they have evolved to a greater extent by giving more value to their clients. They have developed a user friendly interface to help their users surf the entire website with an ease. This also helps the working of these Indian matrimonial sites with far less effort.
Latest Technology
The online wedding system entirely works using the latest technology. Due to this, it is able to take care of their client's needs and preferences.
With the help of technology, users are now able to help themselves in finding the right matrimonial alliance for them. For example, they can use the famous online chatting option to better connect with those profiles they are interested in.
Timely Assistance
Once you join any of the leading marriage sites, you become one of their esteemed members. As soon as you join any such online wedding platform, you start taking part in their search process and can readily find your ideal match within a stipulated time frame.
Conclusion – Today, online Matrimony sites are the viable part of Indian matrimonial sites that have completely changed the context of arranged marriages. Most marriage sites help their clients in finding the right matrimonial alliance.