How Marriage Sites Help to Fix the Compatibility Issues between Couples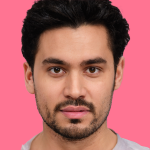 Fixing a marriage always happened to be a troublesome task that involved loads of hurdles. This is the reason why fixing a wedding used to take lots of time. But using the present-day technological advancements, you can always make use of online marriage sites that can help you find the most compatible brides or grooms without facing any issues. This is the reason why hundreds of users like to associate with them in finding their most relevant matches. At the same time, marriage sites are also helpful in detecting many more wedding related issues as well. For example, if a couple has started having matrimonial issues due to different reasons, then marriage sites are always there to help them out.
In the same ways, marriage sites also play a vital role in the importance of astrology signs and compatibility for marriage. India has a rich culture of different religions at the same time. All this becomes evident at the time of marriage. This is because each culture practices different kinds of rituals in their respective weddings. And therefore, it becomes necessary to accomplish a wedding by following their culture accordingly. And here comes the role of marriage sites to help users in the best possible ways.
Now, please take a look at how marriage sites help to fix the different compatibility issues between the couples:
Online Team of Wedding Experts
Please know that online marriage sites are loaded with a team of experts who know how to handle each matrimonial case with ease. At the same time, they are fully aware to help couples with their best suggestions at all times. And therefore, it becomes necessary to start trusting on them. You might have come across hundreds of couples initiating help from these online wedding experts to sort out the differences between married couples.
Importance of Astrology Signs and Compatibility for Marriage
Today, marriage sites are evolved as they have started taking the high-end technology along with enabling all the latest software to make the searching easy. For example, marriage sites can help you feel the importance of astrology signs and compatibility for marriage. This way, you can control all the different life activities without struggling much. Also, you can avoid all the bad experiences in your marital lives by taking proper measures.
Matrimonial Profiles
Once you join a particular matchmaking site, you have to upload your most recent online matrimonial profile. Now, once you are able to do that, you are free to start searching for your life partner soon after getting approval from them. Most of the time, you start getting the highly relevant or compatible profiles that are almost an exact match. This is why it is recommended that you upload the right matrimonial profile on their web portal can make sense.
Astrology Signs
At the time of fixing a marriage, astrology signs are taken into consideration to assess the compatibility between the couples in question. This is the reason why the different astrology signs are studied and evaluated to know the compatibility levels between the couples. And probably, this is the reason why most couples are evaluated for their astrology signs and are gauged for their compatibility issues. In case, there are any, it gets sorted out by taking various measures.
Safety and Security
Just like the above, marriage sites are also helpful in determining the safety and security of their client's data. And for that, they are loaded with all the latest software to help their clients find the most relevant soul mate.
Conclusion – Today, you can make use of different marriage sites that are equally helpful in determining the exact cause of conflict in their marital lives.