How Matrimonial Sites Help Building A Strong Psychological Bond Between Married Couples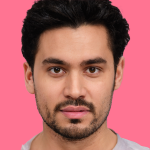 Have you recently found your desired soul mate using matrimonial sites? Are you presently satisfied in your married life? Do you still find the need for matrimonial sites for other marital reasons? Well, if you are living with these questions in mind, then you are going on the right track because online matchmaking sites offer a lot more than just finding your desired life partner. Even after you are able to find the right match through any matrimonial site, the next step is to keep going in your life further with the same passion as it was before. After you get married, there are a plethora of things that you need to take into account like building a great psychological bond with your partner. It's quite necessary to maintain the level of trust in your partner as it helps to boost the overall marital relationship between married couples. So, there is a need to build the kind of emotional and psychological wellness in your relationship. Please find below a few secrets of a satisfied and healthy marriage in the subsequent section of this post.
Today, the impact of matrimonial sites have been such that they have become the source of inspiration among millions of users who are looking to find their respective soul mates. On the other side of it, you can still find those who are still unaware about the potential of such online marriage portals. Those who are still in doubt can refer to hundreds of exciting happy married life stories published on their online marriage portal.
They happen to be a source of inspiration for others who are still struggling to find a desired match. But they need not break their hearts as it takes quite less time to join any leading matchmaking site that can offer desired results within a stipulated time frame. If you are still in doubt, you can always take the desired help from any of their online representatives as they are ready to help at any time.
Now, please find below a few secrets of a happy and prosperous marriage that you also need to implement in your married life:
Equality
You might believe us when we say that marriage is a sacred bond between two prospective shareholders. Still, most parts of India are still going reluctant to provide equality between couples.
In other words, you can still feel the differences being made between men and women. There are so many problems associated with the above thinking.
One of the foremost problem is that your marriage can't be fruitful and is not expected to last long if you continue to feel the difference with your partner. In a marital relationship, nobody is superior.
It's such a relation where both living partners have to adjust according to each other. There is no room of any sort of misunderstanding or misleading your partner.
Therefore, the concept of equality between couples is one of the foremost aspect that you must look into
Compassion
Well, compassion can become the lead game changer and can help your relation become healthy in a less span of time.
In order to get successful in your married life, you need to have proper understanding with your soul mate along with having a compassionate behaviour. And this is what is required in a healthy relationship.
Friendship
If you are able to build a great emotional foundation in your marriage life, then this is the right way to bring happiness.
Conclusion – These days, matrimonial sites are a great source of inspiration that help others after going through some great wedding stories.