How Matrimony Sites Pose A Better Option Than Traditional Ads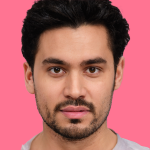 With the advancement of technology, matrimony sites have become an easy way to find your ideal life partner. They are designed in such ways to give you a user friendly environment. It helps even those who are not technically sound or are unable to help themselves while surfing online. Matrimony sites not only help unite bride and groom but also their respective families. This is the reason why they have become the right choice for countless young individuals who have attained their marriageable age and are looking to tie their nuptial knots.
Most NRIs who are living in the west and believe in arranged marriages solely rely on the existence of matrimony sites. They do not want to go into any kind of complexities and look forward to end their miserable lives take the shape of a happy marriage life. And it is possible only after finding a prospective matrimonial alliance. Even if you have not tried searching for your ideal life partner, you can give it a try.
NRIMB – User's choice to find a perfect life partner
There are a plenty of matrimony sites that help users to find their ideal life partners. Recently nrimb.com has emerged like a winner.
The web portal has become more like a brand in providing the desired bride or groom, especially for those living abroad and looking forward for a perfect matrimonial alliance. Have a look why matrimony sites are better performers than traditional ads:
User friendliness –
With the advancement of technology, people are becoming more familiar and tech savvy. Most matrimony web portals are being designed to offer a user friendly environment.
This is the reason why individuals are able to start the process of searching without thinking twice. As soon as they become one of the esteemed members of any such portal, they instantly get a plethora of services right in their inbox.
Effective conversation
Most matrimony sites currently offer a wide range of option for the benefit of users. One such benefit is none other than effective communication with other profiles.
For example, if you have joined their matrimony services online, you get the option of performing online chat with any profile you wish to converse. This way, you can find out a lot more about each other and then can arrange a meeting if everything goes well.
However, you won't get these options in traditional ads.
Extensive options
Most matrimony sites are full of a number of extensive options that you won't find in any traditional ad. While searching for your most preferred life partner, you are given a number of options to avail.
For example, if you are not sure about a particular profile, you can always take the help of their online matchmaking professionals who are ready to help you any time.
Extensive catchment
These online matrimonial sites give you options to find your desired match in any geographical area that you show interest.
Work in traditional ways
Matrimony sites precisely work in traditional ways, giving away the value you are looking for. All profiles come with detailed and traditional specification, photos, etc.
Disadvantages of traditional ads
They do not work on the same pattern as most matrimony sites do. Also, you won't find so many options while searching your ideal soul mate through them.
They are both time consuming and pain-staking.
They don't allow a glimpse of pictures of the prospective brides or grooms.
Conclusion – Today, matrimony sites are giving value added services to those seeking their perfect life partners. They also help transform all your dreams become into a happy marriage.