How Sikh Matrimony Sites Play Role to Find Sikh Life Partner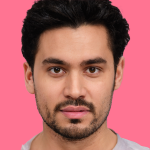 Marriage is not a simple and easy process. It is a turning point which is important in everyone's life. Due to this reason, No one is careless in choosing their life partner. Choosing a Sikh Life partner from Sikh Matrimony sites is not an easy job for anyone. Like a traditional system, sometimes you have to compromise with your expectations and your family members also pressured to you choose a life partner as soon as possible, but Sikh Matrimonial Sites change this typical system, you can choose your life partner as per your requirements.
A life partner is one of the people, who will support all life through ups and downs, pains and pleasure and that should be really compatible so that you lead a happier life in all circumstances.
How does Sikh Matrimony sites work
The advantage of Sikh Matrimony is that there are a huge amount of data of Sikh bride and groom. You can choose a suitable life partner from thousand of Sikh Matrimony profiles after completing the registration step. These sites also ensure your privacy and hide your all information from other unregister members or unauthorized persons.
About NRI Sikh Matrimony
If you are NRI and belong to the Sikh community, these sites also provide the feature to find the NRI life partner. Even you can also get the detail of the family background of your upcoming life partner.
How Matrimonial Sites are different
Most of the people think that Sikh Matrimonial sites are like dating sites but dating sites is a way for people to find and contact each other through the Internet to arrange a date, usually with the goal of developing a personal and romantic relationship. If you are really interested in choosing a life partner, then the matrimonial sites are for you. These Sikh matrimonial sites work aiming at the serious purpose and only interested candidates are part of it only.
Sikh Matrimony sites also provide the feature of filter system where you can narrow down the search results. This will help you to find a suitable person