How To Find A Partner Before Valentine's Day?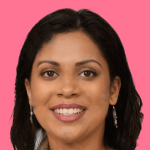 The most romantic day of the year is fast approaching, and you want to find a significant other in time for Valentine's Day. But finding Mr. or Ms Right can be difficult, especially if you're not even sure who that person is! In the past, singles looking for love would have to rely on luck or friends' recommendations to find a potential match. Nowadays, though, there is plenty of online dating and matrimonial sites where you can browse through your options until you find someone worth meeting.
If you're single and don't want to be single anymore, then Valentine's Day can be a pretty depressing time of year. But if you're open to meeting someone special, or have your eye on someone special who may not even know it yet, it doesn't have to be all doom and gloom!
Valentine's Day is right around the corner, and it can be a great time to jump-start your dating life. The best place to start is by being clear about what you want in a partner so that you have better chances of finding them.
How will you know it's the right one?
It's no secret that finding the "right" life partner can be difficult. But how do you know when you've found THE one? There are a lot of people out there, so it can feel like an impossible task in some cases. However, it is possible to find the right person for your life. Matrimonial sites can be your cupid! You just need to register with it and search for the right one for you.
In this modern world of dating apps and matrimonial sites, it will be easy to know if you've found the right person for you. While some people are perfectly happy with a casual dating situation, others need more out of their relationship. There's no set way to know if someone is your soulmate or not, but there are some signs that might help you figure it out!
Everyone wants to know if they are with the right person, and everyone has their own way of answering this question. But what if there was a way that you could take the guesswork out of your relationship? There is!
The most important step to the right relationship is knowing how to pick the right partner. This starts with knowing the signs that point to a good match for you.
Without further ado, here are 5 things to look for in your partner:
It is the need of an hour to find someone who is emotionally mature.
A partner who is open and honest to communicate with.
Look for the one whose actions meet their words.
The right partner will be sensitive and passionate about you.
The one who respects your individuality and supports you through the thick and thin situations.
Finding a life partner is not a one-size-fits-all process. Every relationship is unique and every person has their own preferences for what they are looking for in another human being. And while it can be hard to find the right person, you'll know when you've found them!
No one's perfect, and neither are the people you date. However, there are some clear warning signs that it's just not going to work out.
Questions to ask before committing!
Questions are powerful, and they can be used in just about any situation. When you don't know how to proceed with a decision, ask questions. Questions help you learn, and they make you look good.
You can also use questions to get people to see things your way. When I was trying to get my partner to go on a date with me, I asked him a series of questions that ultimately got him to say "yes".
This article explains how powerful questions are, and how you can use them in your life.
People who are in a relationship or getting married wonder how they can get married and stay happy.
The following questions will help couples to feel more comfortable and avoid unnecessary conflicts.
What do you love most about me?
Do you have a similar personality and goals for the future?
What are your core values?
What are you looking for in your life partner?
Are your past relationships have a complete closure?
What is the best thing I can do to make your day?
What would you like me to give up for you?
Can we trust each other?
What is the best thing I have ever done for you?
There are many ways to ask important questions about your relationship, but there is no perfect time to ask them. It's best to ask them when you have a sense of clarity and are ready to be honest with yourself and your partner.
A lot of problems between two persons can be resolved by asking just one question: What is it that I need to know about you that I don't?
Which matrimonial site is the best to find a partner this Valentine?
Nowadays, you can find a partner with ease. You just need to know how to do it. All you need is a little patience and dedication.
The most common way to find a partner during Valentine's Day is through online matrimonial sites. It's one of the fastest and most convenient ways to meet new people, especially on such a special day like Valentine.
If you want to find a partner before Valentine's Day, you need to act quickly. The NRI Marriage Bureau has some of the best-looking women and men from around the world looking for love and marriage.
Join our NRI Marriage Bureau to meet your life partner before Valentine's day. We have thousands of motivated and successful and eligible brides and grooms, who are professional and well educated. You can take advantage of the premium membership option and start interacting with these profiles today and find your soul mate in no time at all!