Best Criteria to Search for a Partner for Marriage on Matrimonial Sites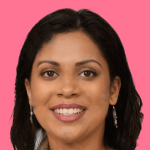 Matrimonial sites are one of the most popular ways to find a suitable partner. They provide you with an opportunity to see people's profile, their photographs and some brief information about them. If you look through these profiles carefully, then you can easily make your choice without even going for personal meetings with the eligible bride or groom.
While there are many matrimonial sites in the world of the Internet, the NRI Marriage Bureau matrimonial site stands apart from others. You need to look into the site and check out the different features and facilities which we offer. Matrimonial sites are very useful to find your life partner as they help you to connect with people belonging to various castes, communities and states.
Before choosing a partner and registering on a matrimonial site, you must have definite criteria to search him/her.
There are many criteria to search for a partner on matrimonial sites. The most important are:
the location of your partner,
physical appearance and height,
educational qualification and
family background.
Another online way involves, you can check his or her profile from social networking sites like Facebook, Twitter and linked-in etc.
Get started with matrimonial sites – find your match!
The internet has revolutionized the way we find our life partners. Nowadays, you can even go online and search for your spouse of choice. Matrimonial sites are a boon in this regard as they provide you with a platform to find perfect matches for yourself.
Matrimonial websites are the place where people seek a better half. So there is an expectation that your profile must be attractive enough to catch the attention of your partner for life.
There are many such websites but you need to choose the right and trustable one. If you want to know from my experience then I would like to share my opinion with you about it. You can visit www.nrimb.com. It is a trusted site that has been offering online matrimonial profiles that are verified and genuine.
Tips for searching for a partner on matrimonial sites:
Before finding a perfect partner on the matrimony site, you need to check various parameters of the candidate.
The first thing that comes to our mind when we think about finding a partner for marriage is matrimonial sites. It is the best possible way of finding a match for life. One can search for their dream partner based on
Religion,
Language,
Education,
Profession,
the place of residence and many more factors.
On marriage portals, you will find many profiles of prospective brides and grooms. You can find the right partner by interacting with them on these sites.
However, it is not possible to judge a person's character in just one or two interactions. In order to check whether they are compatible or not, it is necessary to interact with them on a regular basis.
Importance of Matrimonial Sites:
Matrimony websites are one of the biggest social media platforms. Every second, around one lakh people log on to matrimonial sites to find their perfect match. The job of a potential groom or bride is now easier than ever before. NRIMB helps people meet their life partners easily.
Matrimonial sites work as a source to find suitable life partners. Basically, it is the best place to find your true love.
Benefits of the matrimonial site:
Looking for a partner online and don't know where to start? Nrimb.com is the only matrimonial website that helps in letting you choose from thousands of potential life partners with just one click.
Matrimonial sites have become very popular these days as they provide the most personalized option when it comes to searching for a life partner. They are much better than marriage bureaus in this regard.
The sites are also at par with offline matchmaking agencies, but they have some added features such as browsing profiles and photographs, which make them more user-friendly.
If you're looking for a soul mate on the Internet and wondering where to start from? Search for NRI Marriage Bureau. You will be surprised to get the quick match within weeks. We are offering the best results and creating success stories of the happy couples who become our members.
How to select a life partner?
We all want to find the right partner in life, but we don't know-how. The ideal partner is someone who complements you on both a professional and personal level; that's why finding "the one" is so difficult.
Everyone wants to know how to select a life partner. It is one of the most important decisions you will ever make in your life. Take the time to choose wisely and your future will be brighter.
There are certain traits that will help you in this selection process. This checklist will help you identify the characteristics you should be looking for in your ideal partner. Some of these traits include:
Loyalty
Integrity
Trustworthiness
Honesty
Commitment
Selflessness
Supportiveness
Dependability
Respectfulness
In the end, Marriages are on the rise in India and abroad, it is becoming increasingly difficult to find a suitable partner. There are many online matrimony sites that provide you with the facility to search for your perfect life partner.
Matrimonial sites are a great way to find a perfect match for marriage. To get the best results from your search, you need to have clear criteria in mind when entering your search details. We will help you sort through the many options and choose what's best for your situation.
Join NRI Marriage Bureau to end your search for an ideal life partner today!