Most important attributes to possess when finding a Partner for Marriage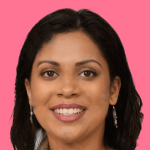 It is uncommon to find a life partner without thinking much about him/her. Do you have a blueprint in your mind about the person you are looking for?
Everybody has a special idea in mind about their life partner. There are physical features, mental intelligence, emotional quotient and many relevant things that help in keeping your special person stand apart from other people existing in your life.
Marriage has a very important significance in the lives of many people. Finding a person of your own choice is difficult nowadays. Looking for the attributes when finding a life partner for marriage is only possible when you get to have a platform where you can choose according to your own will.
While searching for the best person in your life, look for the answers to the questions:
Do you really want to compromise with your choices?
Is there any platform where you can pick your life partner freely?
What are the qualities that set your desired life partner to stand out from the rest of the individuals?
Talking particularly about the most important attributes to possess when finding a partner for marriage, there is a list that will surely help you find the right partner for life:
1. Express openly:
It is important to communicate and get to understand each other, without hesitation. The more you talk; you will feel a deeper connection with one another. It is an essential characteristic and it acts as a foundation in building a healthy relationship.
Examine these points when you get to talk to your potential partner for life:
Are they honest with their words?
Are they optimistic about finding solutions to the problems?
Do they really pay attention to your talks?
Communication is more than just gossips; it's about sharing experiences, building life goals together and expressing what you feel about each other's company.
2. Value mutual trust:
Mutual trust is a tough quality to build in today's world. However, a good partner builds mutual trust for a long and strong relationship.
Focus on the moments:
Do they admit the mistake and fix it?
Are they consistent in telling you the truth?
Is there emotional intimacy between you two?
Mutual trust helps you construct reliability and dependability, further, assists you to be truthful to each other.
3. Present inexhaustible commitment:
When finding a partner for marriage, look for the attribute of unwavering commitment towards you by your spouse. It is obvious when you feel insecure; you tend to be jealous, suspicious and cannot trust your life partner.
Look for the questions:
Are they leaving you to feel loved and content?
Are they building a foundation put across your point of view while arguing?
Is he/she happy sharing the experiences and life stories?
It is the most important attribute to possess that will undoubtedly help you in setting up a healthy foundation for your future.
4. Respect you and your thoughts:
Love is an emotion that makes you feel all the warmth and happiness around your life partner. You always want someone that listens to you and respects your point of view. Respecting you means respecting your physical, emotional and mental boundaries too.
Points to be aware of while choosing your life partner:
Is he/she taking time to understand your perspective of life?
Are they putting their effort into the relationship positively?
Is it all about physical connection or mental and emotional connection too?
5. Practice forgiveness:
Forgiving someone is a practice that tests your patience level. There are couples that hold grudges and fall apart in the longer run. It is the most important trait and also one of the strongest of all.
Look for the person according to:
How do they treat you in a relationship?
Do they acknowledge that they hurt you and process betrayal?
Are they careful in considering that their action is affecting you as a partner?
We all tend to understand our life partners but never try to forget the wrong in them. Find a person that goes above all this and accept you the way you are.
What is a healthy relationship? Well, it is about maturity, loving your partner, leaving mistakes behind, and admiring the imperfections in you.
Other characteristics involve:
Giving undivided attention to each other.
Sharing beautiful chemistry that helps you grow individually.
Being best friends and finding the best in you.
Show physical affection and admire your good qualities.
Connect with you in every aspect whether it's emotional, or mental.
At last, it is not enough for a happy couple to just live a happy life. Finding these attributes in the person you love and want to marry will eventually lead to an everlasting relationship with each other.
Having said that, finding your life partner on the NRI Marriage Bureau will definitely help you find the person with all the above attributes when finding a partner for marriage.
Join nrimb.com and look for the most suitable life partner for you today!