Are matrimonial portals really helpful in searching for a Punjabi partner?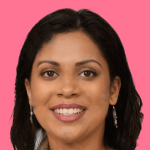 With the advent of online portals, looking for a life partner has become easier. If you are a Punjabi and want to find your match, there's no shortage of options available. But the question is whether these matrimonial sites really help you in finding love or they just mess up your emotions.
Let's discuss what makes a Punjabi bride or groom seek matrimonial portals?
As we know, Punjab is one of the most populous states of India and it is divided into three parts. A majority of the Punjabi population is in the state of Punjab, where most people follow the religion Sikhism.
Punjabi people are known to be very hardworking and they value family life more than anything else in the world. They are also very loyal towards their parents, siblings and elders.
Punjabi culture has strong ties with history and traditions. They are also considered to be the most disciplined community of India.
Moving further, the answer to the above question largely depends on the kind of person you are looking for. The reason why I say that is because there are two kinds of people who seek matrimonial partners through matrimonial portals.
One kind seeks someone with whom they can spend the rest of their lives while,
The other kind just wants to enjoy casual relationships which would never be possible on matrimonial sites.
Why do people prefer online portals to search for a Punjabi partner?
With the number of Punjabi brides and grooms seeking matrimony rising, matrimonial portals have gained immense popularity.
According to a survey, 36% of Punjabi grooms and 40% of Punjabi brides seek matrimonial portals as compared to other ways such as advertisements, personal contacts, etc.
A majority of eligible Punjabi boys and girls visit the matrimonial portals for dating and marriage purposes. A majority of Indians are registered with a matrimonial website to find life partners. There are a number of reasons behind this trend.
The response to the survey was positive and helped us to get a clear picture of what makes Punjabi brides and grooms seek matrimonial portals. The findings were,
The Punjabi brides prefer to stay in India, while Punjabi grooms want to settle abroad.
More than 90% of the Punjabi brides were looking for a groom from Punjab only.
A majority of the Punjabi couples used matrimonial portals to search for Punjabi partners only.
How to search for your better half on matrimonial portals?
Matrimony is a practice in which an individual is matched with another on the basis of parental approval, societal norms, or other forms of social agreement. It can involve two people or entire groups of people.
A Punjabi matrimonial website is an online portal used to find one's better half. There are thousands of matrimony websites in India alone, but all of them are not great.
Matrimonial websites are growing in popularity as people search for their better half. So, you want to find your better half through these websites? The tips given below will help you find the best match for yourself.
Huge Database:
Choose a matrimonial portal that has a large database of people. You can narrow down your choices to the number of profiles the site has. For instance, if you are looking for a partner under 30 years of age, choose a site with 100,000 registered users or more. There are many sites that have over 1 million registered users like NRI Marriage Bureau.
Zero Compromise:
Choose a matrimonial website to look for a Punjabi match where you are not required to compromise with your partner's demands. It is important to look on your own terms by dedicating some time to search for your life partner who is equally qualified and professionally settled.
Safe and Secured:
Choose a matrimonial site with features like privacy options to help maintain the secrecy of both the Punjabi girl and boy confined to only genuinely involved profiles, and should be avoided to be revealed to the other profiles on the website. Consequently, helping you to provide a fully secure and also safe place to reach your soulmate.
To wrap up, this article is written to help those who are looking for a Punjabi partner and want to find out if matrimonial portals can be effective. With the number of online matrimonial websites increasing in India, it will be better for Punjabis to join an NRI Marriage Bureau which is committed to helping the Punjabi community living in India and abroad in finding their life partners.
Find this article helpful! Sign up on the website to search for a Punjabi partner today:- www.nrimb.com <- (Click on the link to create profile)