How effective are matrimonial sites in finding an appropriate Sikh Partner?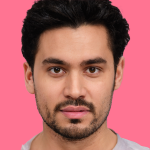 Matrimonial sites are an important tool for the Sikh community to find their perfect match. These are used by people of all faiths to find partners who share their values, beliefs and traditions.
A matrimonial site is a great platform to find an appropriate Sikh matrimonial candidate. These sites are popular in countries like India where arranged marriages are customary. They usually function as a marriage bureau and offer free memberships for a limited period of time. Some of these sites also offer paid features to advanced members, such as using the messaging system to contact other members and viewing full profiles without limitation.
How can you register on a matrimonial site?
The matrimonial sites have a simple registration process. The user just needs to input their information and upload a profile picture. Once he/she has registered, the person is assigned an ID, which is used for logging in and managing personal data.
The purpose of matrimonial sites is to help people find an appropriate Sikh partner.
First, you will need to create a profile with information about your likes, dislikes, personality traits, and so on.
You can also upload photos of yourself.
After that, you can begin browsing through profiles of others who are looking for a partner.
What are the benefits of good matrimonial sites?
Matrimonial sites are a great way to find an appropriate Sikh partner, but it is important not to put on airs. A matrimonial site can be a valuable tool, but getting the results you want will come down to your attitude and how you approach the process. You will need to be open-minded about what is possible, view the process as a cooperative one, make yourself available for feedback from others, and have patience upon matrimonial sites for finding an appropriate Sikh Partner.
Matrimonial sites are a great way to find a potential Sikh boy or Sikh girl for marriage because you can find someone who shares your culture and religion. You will also be able to get the inside scoop on their family background, which will help you figure out where they fit within your life. Finally, you have a better chance of finding someone who shares your values.
How to improve the chances of finding an appropriate Sikh life partner?
One of the best ways to improve your chances is by registering with popular matrimonial websites. There are many such sites that cater exclusively to Sikh singles. In addition, you'll want to avoid common pitfalls like paying a huge fee and not making a profile.
Look for the one with whom you can connect easily. There must be someone exactly the way you want it. Try to explore more about the person and feel the connection.
Do a background analysis of the profile you are interested in. This will help you dodge any risk in the future.
Involve in sharing common interests like watching movies, going out, or cooking. These small mutual interests will improve the chances of finding your ideal match.
Respecting each other is the ultimate goal of any relationship. Improve your chances of getting captured by the person who respects you and your family.
Once connected, try to relate to every aspect of their lives. Getting to know your Sikh partner will develop a sense of connection; builds trust and enforce happy living.
Do matrimonial sites really work for Sikh singles?
Matrimonial sites have been a popular way for Sikh singles to find a suitable match. Though there are many options, it can be difficult to choose one. For those unfamiliar with the process, it is helpful to consider the different types of Sikh matrimonial websites that are available.
Online Matrimonial platform is a relatively new phenomenon among Sikhs but it has gained a lot of popularity. There have been many success stories on how people were able to find their perfect match through these sites.
For your ease, NRI Marriage Bureau is one such name that is the best to find the perfect Sikh bride and Sikh groom for marriage. It works really well with a success rate of 90% in getting the best match for marriage.
In the end, there are many different matrimonial sites that cater to people of the Sikh faith. Therefore, it is the most effective way to find an appropriate Sikh partner for marriage. It seems that the NRI Marriage Bureau matrimonial site does a better job than others in matching appropriate individuals, while some others also offer valuable information on Sikh culture.
Create Your Profile today to find suitable Sikh match for marriage – www.nrimb.com <- (Click on the link)