Tips to Create an Impressive Matrimony Profile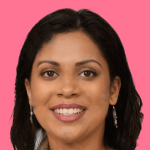 When you are single in today's world, it can be hard to meet someone. If you're trying to find love without any luck, consider turning to an online matrimonial website. There are many different websites that cater to all types of people looking for love.
The best way to ensure that you have the most success when making an account on the NRI Marriage Bureau website is by creating a well-written profile.
If you are single, divorced, or widow, not just a bride or groom-to-be, then you would know the importance of an impressive matrimony profile. A profile is your chance to shine before your dream partner. It should be attractive and interesting enough to capture the attention of your dream partner.
Significance of Creating an Impressive Matrimony Profile
Your matrimony profile is the first impression of you. It should be written in a way to speak your personality, interests, hobbies, career and life goals.
The increasing number of online matrimony sites in India has given rise to a whole lot of opportunities for people looking forward to getting hitched.
Although there are scores of matrimonial sites out there, it is imperative that you create an impressive profile on one of them if you're looking to find your soul mate. However, finding the perfect match isn't as easy as it seems and requires a few vital steps to be taken before entering this territory.
Why should you create a matrimony profile?
In recent times, online matrimonial websites have seen a sharp increase in the number of users. With a user base of nearly 65 million, it is believed that this figure will only go up in the coming years.
If you are someone who wishes to get married, then you will definitely need to create a matrimonial profile on an online matrimony website.
A matrimonial profile allows you to find the perfect partner for yourself. You will be surprised at how many people are willing to get married after meeting through your profile.
There are more than 10 million people in India who are waiting to find their life partner.
What are the most important things to include on your matrimony profile?
Your matrimony profile is your chance to shine. The right profile will get you noticed by the right people. It's a great tool for showing who you are, what you're looking for, and what you have to offer.
There are a few things that you must include on your matrimony profile:
The first thing is a good picture of yourself. A picture is worth 1,000 words. You need to have a decent picture. The best profile pictures have a personal touch. Make sure you have a picture that shows your face and isn't a selfie. Your face has a lot of character and will help people to remember you.
The second is your biodata and your profile. This is where you will share some important information about yourself.
Next, you have to write a good introduction for yourself.
Then, you have to list some of your preferences. You can even share a few photos of an occasion or some other interesting event from the past.
The last thing is to post those wedding cards that you have been getting from various people, as this will also help in getting more eyeballs on your profile.
What if you find a match? How do you approach them?
There are many ways to approach your matches:
If you're looking for another person to chat with, try sending them a message. The great thing about this is that it's one of the highest response rates (and lowest rejection rates) on the NRI Marriage Bureau!
Make them feel comfortable. This is not the time to show off. You'll want to find out what they like and try to make them feel like they're talking to a friend.
Have good communication skills. Communication skills are essential in any relationship you are in. Having good communication skills will help you build trust with your match.
Regardless of whether you've matched with someone on the NRI Marriage Bureau, the most important thing is to not overthink it. If you like their profile, send them a message!
So, how do you approach them? Well, there are a few different ways to go about it.
You can try something funny or flirty.
You can also use your profile description to your advantage and ask them questions that will help you get to know more about them.
If you're looking for an easy way to break the ice, you can always initiate the conversation by asking them something about their personal interest and hobbies.
To sum up, with so many couples from all over the world looking to find their soul mates, it's becoming increasingly important to have a matrimony profile that catches the attention of prospective grooms and brides.
Consequently, the tips included in this article will provide you with some great ideas on what you can do to make sure your profile leave a lasting impression on those who view it. If you want even more information about creating an impressive matrimony profile, be sure to join NRI Marriage Bureau today!
Create your matrimonial profile for free today- www.nrimb.com