How to Find the Most Trusted Matrimonial Website with an Authentic Working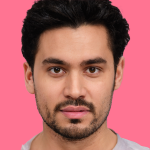 The blog explains a number of factors that you need to consider before selecting your online matrimonial provider. For example, research well before you lands on to your most trusted matrimonial website. Some of the things that are discussed in the blog include – Cross checking already verified matrimonial profiles in order to ascertain the genuineness of the website and its users, going through with the details of their registration process, simply to check if they maintain a strict policy against non-serious profile/users, use of community websites. All these measures (if applied correctly) will help you find your desired life partner in the lesser time frame).
Today, a plethora of matchmaking websites are widely available online to help people find their suitable matrimonial matches. Do you think all of them carry the same level of trust and confidence? Of Course not. Then how to find the most trusted matrimonial website out of hundreds of others? Well, there are a number of factors that you need to consider before you gauge a particular matchmaking website. They include user satisfaction, number of subscribers, reputation in the market, 24×7 customer assistance, etc. So, if you want to reap maximum benefits from any such online matrimonial portal, then you must consider all the above benefits as listed above.
Now, if you think that registering on anyone such website will make your life hassle-free, then you are going on the wrong track. In general, this does not happen as finding your dream life partner overnight is next to impossible. Before asking for their services, you can at least if they have a list of already verified matrimonial profiles in their database.
This will eventually help you build your trust and confidence towards your selected online matrimonial alliance. Please take a look at some of the healthy practices you need to undergo before you register on any of the online matrimony portals to find your dream life partner:
Cross check their registration process in detail
The very first step to scrutinize any such site is by finding out their registration process. How to ascertain the genuineness of such a web portal by simply cross-checking their process? Well, this is very simple to work out. At the time of registering, all you need is to check if your matrimony website asks to submit any of the documents to prove your identity. Most of the time, these sites collect the general information from users like their full name, contact details, billing details, credit card information, photographs, etc.
As you see, you can't provide all the above information if you are not a genuine user, or if you are a liar. Even if this happens, it is easy to cross-check the authenticity of a genuine user as truth always prevails in the form of conversations or by other means.
The best way to do this is by cross-checking other profiles. And believe us; it will not take long to get an idea of such a site loaded with non-serious users. So, try to look out for every small detail and verify these details tacitly at the time of making conversation. This is one of the best strategies to find out the genuineness of a matrimonial website.
Maintain Strict Policy for Non- Serious Users
There is something more you can do to make sure if everything is going on the right track. For that, you just need to check their privacy policy. Also find out their anti-abuse section, if available. As you know, many scums of our society are generally seen passing their time on these websites. They make no good to other serious profiles and therefore it is not a safe place to submit your personal information.
They make the entire place dirty by sending vulgar emails, giving incorrect information; attach a false photograph, etc. to hide their identity. There are some other people who join these websites by creating their fake profiles just for the purpose of sending marketing emails.
Start Using Community Websites for Better Results
If you are one of them who are looking for your perfect life partner in a perfect community like Punjabi matrimony, Sikh matrimony, NRI matrimony, etc. then do search for websites that are providing services in a specific community.
This will obviously help you find your perfect soul mate in a lesser time frame. For example, if you want to tie your nuptial knot with an NRI bride or groom, then you must go ahead and register yourself on an NRI marriage bureau.
In the same ways, if you belong to a Punjabi community, then you must register yourself to the Punjabi matrimonial website. This is because a plenty of online matrimonial websites have been developed for special communities like Punjabi, Sikh, Jain, and more.
Our advice to you will be not to register at any such online matrimonial portal that has no clear policy to deal with non-serious users/profiles, or take a more lenient way in spite of informing them about the same. Also, please note that these days, the online matrimonial registration process has emerged with strict guidelines against such fraudulent people.
Being a paid member of any such web portal also gives you a number of authorities to avoid such a menace. So, the trick is- Always proceed only in the case of getting yourself satisfied by a site's authenticity.
Other Valid Aspects to Look On
Apart from all the other factors given above, please check some more that are also crucial as well. One of them is to check whether your website offers wedding planning at the most affordable costs.
Also, look out the time they take to send you the desired profile that matches with the information you have supplied to them. At the same time, you must also inquire if they have any kind of facility to feature your matrimonial profile so as to receive fast attention.
With the availability of hundreds of matchmaking websites on the internet, it has become easier to apply to any of them and start getting their services right from the day you register them online. However, you must select the right one for you, otherwise, you might be in trouble.
By implementing a few healthy practices, you can not only scrutinize the authenticity of these websites but can also meet with your perfect life partner in the stipulated time frame.
So, it's better to cross check all the basic details given on any such website like their policy for non-serious users, customer services (after you become their member), regular updates, and so on.