How to Impress a Boy in First Meeting for Marriage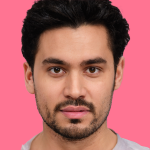 When there is a question about getting married to your desired life partner through any leading matchmaking site, you often find yourself in a dilemma. This happens especially when you have to meet with your wedding life partner for the first time. This happens to be the crucial moment as you have to decide what questions you have to ask in your first meeting.
It sometimes hurt as you never know what to ask. Still, you try hard not to get nervous at the time of asking questions with your future life partner. In this post, we have a set of questions that you like to use to impress a boy in the first meeting for marriage.
Now, if you look in real terms, you can easily put forward a lot of questions in front of time to gauge him on different life scenarios. And this happens to be the beauty of Indian matrimony system where you get yourself engaged with a person as per your wishes.
Now, please take a look at some of the best ways to impress a boy in first meeting for marriage:
Family Background
The first step to impress a boy in first meeting for marriage is to ask lightweight questions. And one of the questions that you can start is by asking his family background. Once you find the momentum is going well, you can start asking further questions as they tend to come in your mind.
Professional Background
You can further ask about his profession. In fact, you can put direct questions about his profession and other related stuff.
Importance of Marriage
After your conversation with your future wedding life partner grows older, you can go ahead and ask plenty of serious questions that make a sense, For example, you may start with the importance of marriage in his life. Asking such questions can definitely help you get his valuable feedback about what he thinks about marriage. In this way, you will be able to gauge him in terms of his feelings about life. At the same time, you will also be able to know about his expectations from his life.
Hobbies and Interests
You may also ask some more details before asking serious questions that include interest and hobbies. After having a lengthy conversation with him, you can easily take him into confidence and try to ask some more details from him. Asking about hobbies and other personal interest can give you a moral boost to continue igniting a spark in your conversation with your future wedding life partner. In the same ways, you can also give details about your own interests and hobbies in this regard.
Life Expectations
The next crucial thing that you definitely like to ask with him is the kind of expectations he is looking forward to having in his future life. You can further ask about his perception of life. These sorts of questions can really help you give a fair idea about his personality as a whole. At the same time, you also need to ask other related details as well.
Family Planning
In the further course of your conversation with your future life partner, you can always ask about his future plans to extend his family once he gets married. In this way, you can get a fair idea about his thinking.
Lifestyle
You may also like to ask about his lifestyle that includes his very own cultural pursuits that include his interest in dancing, religion and singing.
Conclusion-Today, you have lots of ways to impress a boy for marriage by asking meaningful questions as per Indian matrimony system.
---
OTHER USEFUL LINKS :
Happy Matrimony – Married Couples Success Stories
So what are you waiting for if you are planning or looking to get married this year then Join NRIMB (NRI MARRIAGE BUREAU) which is No .1 Marriage Bureau in CANADA .
* Over 200,000 Canadian and American Relationships
* Professional Match Maker | Top Class Matrimonial Service
* 24/7 CUSTOMER SUPPORT | 100% Privacy Assured
* Serve All Over USA & CANADA | Whatsapp +1 647-888-6000
* Create your Profile FREE Today at WWW.NRIMB.COM