How to Know More About Your Future Life Partner Using Best Matrimonial Site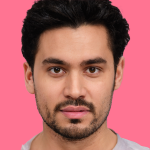 Marriage is not only a sacred bond but is also a lifelong commitment between two individuals. The relationship grows and prosper endlessly only when you tend to nurture it without any selfishness. In general, a married relationship lasts long only when you try to understand your spouse well. This is very much possible today using the best matrimonial site. After you are able to search your perfect life partner using one of the best matchmaking websites, the next step is to become committed for each other. You never know what is going to happen next in your matrimonial life, and that's why, you always require a combination of respect, patience, care, and compromise to make your marital life healthier and stronger. Well, it's never going to be that easy as it looks because the load of responsibilities are obviously huge and can easily make you feel exhausted.
Everyone predicts a successful and happy marriage as soon as one gets committed in a wedding lock. But there are times when couples witness unfavourable times as well. But in any case, they need to resolve the conflicts that arise even due to slight misunderstandings. Albeit, you try every way possible to save your marriage in case of any conflicts.
Now, take a look how you can make your marital life healthier by knowing more about your life partner so as to keep him happy:
Give your partner enough time
It's very necessary to understand your spouse well before you tend to start your family. Understanding your spouse well means to better know about his likes and dislikes. This actually works as it tends to create a kind of comfort zone and reliability in your life partner.
Doing this eventually builds self esteem within your partner as well. Once you entirely know about the likes, dislikes and other things about your life partner, you can expect a healthy and smooth marital life without undergoing any hassles.
Try to learn more about your spouse. You can do this quite effectively by communicating more. It requires more persistence and willingness and it is bound to help you better to lead a happy and normal married life.
Try to Understand each other well
The next step towards leading a happy and normal wedding life is by understanding each other well. This will give you enough strength to both the couples even in varied time phase. If you are associated with a best matrimonial site, you can take the help of their trained matrimony professionals to help you more about this.
Don't be shy and try to communicate with your spouse as much as possible. This is the time when you can make or break your relationship. You must build the level of trust in your life partner and help him to know better.
In general, it takes time to understand your spouse. You are advised to take your own space in building the level of confidence she is looking for.
Take the required help from qualified professionals
Once you are associated with the best matrimonial site, you can ask for any sort of help from them. These days, matchmaking websites are offering immense help to their clients.
They have a pool of best matrimony professionals who can assist you in every way possible in building the level of trust and self esteem towards you. You can get invaluable tips from them at any time.
Always try to associate with the best matrimonial site to make your relation stronger that can transform your deserted life into a happy marriage.