How to Maximize Your Search Results in Finding An Exact Match Using Matrimony Websites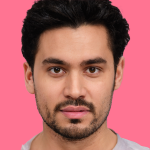 Each year, more number of people are getting inclined towards a handful of matrimony sites in finding their ideal soul mates. The latest research in this regard says that most matrimony websites have really become successful in making people aware about their advantages over offline methods of finding bride and grooms. Another reason why people are not thinking twice to join these sites is that they are providing quality services that are above their expectations. If you analyze the number of people associated with matrimony websites today, the numbers do not look overwhelming but it is expected that these online matchmaking portals are bound to make a revolution in the wedding industry very soon. In fact, they have acquired an altogether different meaning to the process of finding the ideal bride or groom for those who are willing to find one with desired qualities. Those who are new to find their ideal soul mates by taking online route need not worry at all. This is because getting their membership is quite easy.
If you wish to sign up with any of the leading and trusted matrimony websites, in a hope to end up all your woes transform into a happy marriage life, then the process is very simple. You just need to follow the instruction to become their member. In spite of all these attractions, you might be thinking how to find your dream partner out of millions who also take the same online route. Finding and meeting with a single person out from heaps is never going to be that easy. Well, if you are entrusted with all these sort of questions, then you need to read the entire post as we have enlisted a few tips that will help you to maximise your search.
Always be specific to your needs
When you plan to find your dream life partner through any of the trusted matrimony websites like NRIMB.com, you come across to a number of them offering same services.
But it won't be worth for you to use any of them unless you are not aware about using them in proper ways. By saying this, we meant that you must know how to reap maximum results in the shortest period of time as soon as you become their member.
You need to be aware what you exactly need from these matrimonial websites, otherwise, you won't be able to reap the required benefits. And that's why there is no need for you to highlight certain things that are not required at all. So, be specific in what you display on these huge online matchmaking forums.
Start Using Filters Right away
In order to get the maximum output, you need to devise ways that are profitable in all respects. For example, when you create a profile on your trusted matrimonial website, you must use filters that are given to enlist your exact needs. For long, these filters have been in use and are of great help to users as they enable them to shortlist profiles they are interested in.
They work in a smart way and are loaded with immense benefits. For example, they help in specifying your search criteria and can even revert you back by giving amazing results in accordance with your needs and interests. They also save a lot of your time as well.
Refrain from Inviting Everyone
This is one of the crucial aspects that will help you reap extra mileage from matrimony websites. Please note that you do not need to invite every single person for a probable matrimonial alliance. This is specifically you are not required to do. In fact, you can make your choice sensibly.
Albeit, the matrimonial sites happen to be a great way of connecting with profiles in your vicinity, it does not mean that you send invitation to each and every member out there.
Even if most of the members are meeting the simple criteria of education and age (as you require), you still do not need to send an invitation as doing this will only waste your precious time and in turn, will enhance the level of your frustration.
Try to be Accurate and yet detailed
It's always beneficial to submit the most accurate and detailed matrimony profile at the time of joining the matchmaking websites.
They offer a horde of fields where you are expected to enter the most accurate and detailed information that can be about your education, a few interesting facts about you, family details, likes & dislikes, the qualities you would like to have in your dream life partner, etc.
In case, you enter less and irrelevant information, it will not work in any way and your dream of finding your perfect life partner will shed away into pieces. The better idea is to provide precise and useful information to make other profiles show interest in yours.
No need to narrow down your search results
Although, it takes time to meet with someone for the purpose of a matrimonial alliance, but it does not mean that you narrow down your search results, especially in cases where you are unable to find anyone interesting. You always need to be open-minded to get your desired soul mate.
The best practice here will be to list down your requirements to make sure that you end up meeting with one whom you are looking for. Therefore, the best tactic that works in finding your desired soul mate on these matrimony websites is to never lose your cool and be patient.
Select only those profiles that have a potential
You need to be extra cautious at the time of selecting a profile. As we have already elaborated above that you need to take a wise decision while selecting a profile, at the same time, please ensure that you go through with the most viable details of any profile before sending an invitation.
In order to get the best results, you also need to develop a habit to read and go through with all the relevant information available.
There is no use of sending inappropriate invitations to people by just looking out for a few desired qualities. However, if you are stuck anywhere, you can simply contact with any of their representatives. This is because matrimonial sites are equipped with a handful of matchmaking professionals who know what you need.
Most matrimony sites like nrimb.com provide options for users to maximise their search results in finding their ideal life partners; and also to transform their wedding related woes into a happy marriage.