How to Write Matrimonial Profile for Boy or Girl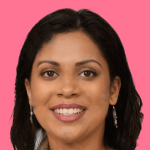 Ever since the prevalence of matrimonial sites increased, it has given new hopes to hundreds of marriage seekers across the country. This is due to their immense trust on them to find the right wedding partner for them within a certain time frame. Today, there are several reasons why millions of users like to register on these online wedding sites.
One of the reasons is that they take quite less time in finding the perfect life partner. Not only that, but these wedding sites are also known to offer so many privileges online that eventually help them find and meet with their dream wedding life partner.
If you are also looking forward to finding the right matrimonial profile, then you first need to register on their portals. After you do that successfully, you need to upload your recent matrimonial profile on their marriage portal. Now, after you are able to accomplish all the above procedures successfully, you become one of their esteemed members who can take part in their search process.
In order to be successful on these huge wedding portals, you need to create a detailed and professional matrimonial profile that you have to upload on their portals. This is the most crucial thing as it will be the basis to find the right bride/groom for the purpose of the most compatible matrimonial alliance.
Now, take a look at some of the ways to write a matrimonial profile for a boy or girl to find the perfect life partner:
Self Description/Introduction
Before writing your matrimonial profile for the purpose of finding the right alliance, you need to introduce yourself. In order to do that, you may start with a short introduction or start telling others about you precisely. You can make the entire thing look interesting by describing some interesting things about you. This will obviously help others know you better. You may also hire someone to accomplish the task
Beliefs/Outlook of Life
In the next step, you may like to explain about your beliefs. At the same time, you may also like to discuss some more interesting things about life and what you think about life. At the same time, you may also like to discuss a few more details that reflect your personality. But do not be so lengthy. Try to be short and crisp.
Life Goals
You can make your matrimonial profile by explaining about your life goals. This will eventually help others know about you in better ways. You can discuss so many things about your take for life and what your expectations are.
Education
After this, you may like to discuss about your education. At the same time, you may also like to give details about your expectations about the kind of partner you are looking for.
Career Goals
Further, you would like to include the section of your career goals that describes how you like to grow in your professional life. This is the time when you may include your expectations from the life partner you are looking for.
Family Values and Details
The next step will be to give details about your family. Here, you do not need to go into every single minute detail. Other than that, you may also like to include your views about family values and all.
Extending Your Family
It will be great to include what you think about having children after you get married. This is the time when you may include your views about extending your family and other related things.
Conclusion 
In order to get success on leading matrimonial sites, you need to create an awesome matrimonial profile.
---
OTHER USEFUL LINKS :
Happy Matrimony – Married Couples Success Stories
So what are you waiting for if you are planning or looking to get married this year then Join NRIMB (NRI MARRIAGE BUREAU) which is No .1 Marriage Bureau in CANADA 
* Over 200,000 Canadian and American Relationships
* Professional Match Maker | Top Class Matrimonial Service
* 24/7 CUSTOMER SUPPORT | 100% Privacy Assured
* Serve All Over USA & CANADA | Whatsapp +1 647-888-6000
* Create your Profile FREE Today at WWW.NRIMB.COM