Importance of Marriage Bio data in Finding the Right Christian matrimony Bride & Grooms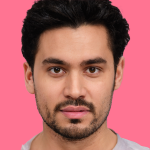 Users have so many options today to find the right matrimonial match for them. Just like in case, you are keen to find the most compatible Christian matrimony bride and grooms, there is no point looking for all the outdated matrimonial systems when you have access to the online matrimonial system available. Today, hundreds of marriage seekers have realized the importance of online Christian matrimony system where they can easily find their desired matrimonial match without struggling to find them. In the presence of hardcore technology along with the widespread availability of the Internet, you no longer have to deal with the traditional matrimonial system as it is loaded with so many drawbacks and limitations. In order to find the most compatible bride and grooms, all you need is to find the leading online matrimonial portal and upload your most recent online matrimonial profile.
When we talk about the online Christian matrimonial system, we can't neglect the importance of biodata for marriage. It's simply because it all depends on the way you create your biodata and upload it on the website. This is the reason why most marriage seekers like to ask how to make biodata for marriage. Well, the importance of creating biodata for marriage is something that can't be explained in words. All we can say that finding the right match available can happen only with the help of creating the most impressive biodata for marriage. In this post, we are going to update you with some of the ways to create an impressive biodata for marriage.
Now, please take a look at some of the most impressive ways to make biodata for marriage:
Importance of Photograph
Most of you like to create an impressive biodata for marriage. But at the same time forget to add the profile picture or your recently taken photograph. Well, it is so crucial to have the presence of a photograph in your matrimonial profile before you update it on the free matrimony website. Adding your picture on your biodata simply gives a boost to your profile as it becomes evident about the kind of personality you have. Placing your photograph in your biodata resolves so many conflicts at the same time.
Introduction
Another aspect of making the biodata for marriage is to introduce you quite precisely. Please be aware not to be too lengthy at the time of introducing yourself. Instead, try to be precise in narrating facts about you. At the same time, try to use a point system in elaborating about yourself. This is because no one is going to read lengthy content.
Educational Details
After introducing yourself, it is time to give your highest qualification. This will help others to find you about which field you come from. You may add more details to your qualifications as well.
Family History
After that, you may give a few details about your family history or background. This will eventually help all those marriage seekers know more about your profile.
Hobbies & Interests
This is quite necessary to add details about your interests and hobbies. Also, you need to make it clear that all the information you submit should be precise and to the point. Do not try to make a lengthy biodata as it looks tedious to read.
Desired Qualities in Your Partner
In the end, you may like to give a few details about the kind of qualities that you are looking for un your future wedding life partner. It will help others understand your profile better.
Conclusion- If you are looking for the desired Christian matrimony bride or groom, you first need to create an impressive biodata and upload it on the wedding portal.