Impressive Gifting Ideas at Punjabi Matrimony Rituals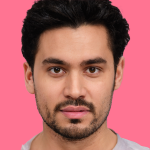 Before we update you with some spectacular gifting suggestions at Punjabi matrimony rituals (like Roka ceremony), we would like you to remain focused at all the triumph and fun that you get during such events. Please know that Punjabi weeding is one of a kind wedding where you witness loads of fun and amusement unlike any other wedding rituals. India is famous for organizing hundreds of arranged marriages in different casts and religions annually. Ever since the involvement of online wedding sites has been introduced, you might have seen marriage seekers have started getting all the help from their highly professional services. They are unlike traditional matchmaking services that are committed to help their clients in the most professional ways. One of the most impressive rituals of a Punjabi wedding is Roka ceremony. This is the occasion when you require presenting some of the most extensive gifts for the bride or grooming. It sometimes becomes too hectic to decide what kind of gift you should present on any such occasion. As marriage happens to be a lifelong affair, you can't be optimistic about it. In other words, you would definitely like to present such a gift item that looks quite trendy and stylish and is not costly as well. Before going ahead with the choice of gift ideas, you need to first explore before selecting the gift. In order to accomplish the task, you can explore on famous web portals that offer some of the most lucrative gift ideas that you may like to go with.
Please know that presenting gifts on the occasion of a wedding is mainly done to greet the bride and groom. It's also done for their happy married life. This is the reason why so many family members and other relatives like to present some of the most astonishing gift items on the occasion of marriage. In this post, we are going to cover some of the most lucrative gifting ideas that you may like to go ahead with. To be precise, you would love to present some amazing gift items on the occasion of marriage that not only look great but also suit your budget as well. There are the most common gift items that you may like to go ahead with. They can be like gold jewellery, make-up kit or any other kind of gift item for bride. In the same ways, you may also select a few lucrative gift items for grooms like imported perfume, designer clothes, etc.
Make-Up Kit
Make-up kit happens to be the ideal choice to present on the occasion of weddings. It's such a thing that is not only required by the bride but also looks and feels great at the time of presenting it in front of others.
Gold Jewellery
In the same ways, you may also go with gold jewellery that also looks quite astonishing, especially when you decide gifting to the bride. However, it becomes a bit costly affair to your budget as well.
Dinner Set
Just like so many choices given above, you may also like to present new and advance dinner set on the occasion of a Punjabi wedding ceremony that can be a Roka ceremony or any other wedding ceremony.
Microwave
Today, you may find so many kinds of lucrative gifting ideas (like microwave) that you are likely to go with. Even if you are in any sort of doubt, you may like to research on any of your favourite gifting item before presenting it on the wedding ceremony.
Conclusion – Today, hundreds of gifting ideas are available that are ready to be presented at Punjabi matrimony rituals like Roka ceremony.