NRIMB- The Most Effective Punjabi Matrimony Website in Finding Your Better Half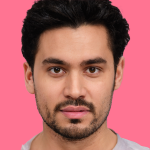 If you are looking for a perfect Punjabi matrimony site, your search is over at nrimb.com is right there for your rescue. The site offers attractive membership plans to clients to help them in the best possible ways.
Do you belong to a Punjabi community? Are you looking for a Punjabimatrimony website in finding your dream life partner? In any of the cases, you have landed at the right place. If you are looking for a perfect Punjabi matrimony website, then nothing better than nrimb.com as they are one of the best matrimony providers in almost all religions and cast. In a span of over 15 years, they have become the leaders in providing the most desired matches in almost every cast and religion.
Punjabi matrimony happens to be a huge ceremony which is celebrated with lots of preparations and arrangements. It has its own essence, custom and culture that you won't be able to find in any other Indian culture. Those who are aware of Punjabi culture and the ways they celebrate their weddings and other functions, can't afford to miss even a single ritual.
So, whether you are a part of Punjabi wedding ceremony or not, you should know at least one thing- Punjabi weddings happen to be one of the highly graceful and spectacular events that you can't explain in words.
Punjabi matrimony traditions are vivid and always remain with fun and excitement. They give you a feeling of overjoy and can leave you crazy.
Out of the above-enlisted things that we explained above, Punjabi music plays an eminent role and is considered as one of the most influential parts of Punjabi matrimony.
They also call Punjabi music as Bhangra. The weddings of the Punjabi community are a quite sweet and colorful ceremony. Due to the utmost fun and excitement, they enjoy a lot, especially during wedding ceremonies.
Now, if you are in the process of tying the knot but finding it hard to search for your better half, then Punjabi matrimony sites will be the best in resolving your conflict. This is because these sites are equipped with hundreds of similar profiles like you. Now, all you need to do is to grab them so as to end your ongoing conflict. NRIMB happens to be one of the great sites and providing every kind of facilities to their esteemed clients.
Punjabi matrimony websites work in the most ethical ways and you do not have to worry at all after registering with them. So, leave all your tensions aside even if you find it hard to search with the prospects of finding your dream love partner. All you need to do is to join any of their membership programs as they will help to improve your chances of acquiring the best Punjabi matrimony match for your kids.
We can say in a nutshell that Punjabi wedding ceremony happens to be one of the finest ceremonies that bring you the utmost charm and triumph that you won't find anywhere else.
A Punjabi matrimony reflects the way of their spiritual relationship in many other ways as well. It basically includes a number of dominant custom traditions and formalities that extend into a wedding ceremony.
Well, if you look at their wedding rituals, you will come to know that there are three kinds of vibrant steps that include pre wedding rituals, wedding rituals and other custom ceremonies. Now, please take a look at some of their wedding custom attire:
Punjabi wedding attire is different than any other matrimony attires
If you are looking for the perfect Punjabi bride or groom, NRIMB is the best place to search for your life partner. The website is dedicated to all those young individuals who are finding it hard to search their ideal life partners. It's loaded with numerous features that you would be able to witness after you become one of their esteemed members.
The site has given immense love and help to all those seeking a reputable Punjabi groom or bride in the respective culture.
Punjabis are scattered in the entire region of northern India, including Punjab, Haryana, Delhi, and many other places. Apart from this, you will also find the presence of Punjabi matrimony sites in countries like USA, Canada, Pakistan and more.
After you finally decide about your respective Punjabi bride or groom, the next step will be to take it forward and arrange a luxurious and stylish wedding ceremony.
On this auspicious occasion, the bride wears their traditional lehenga of red color. She also wears precious ornaments and jewelry that are given by her mother-in-law and parents.
Other than that, the bride also has to wear the red color Chura on her wedding day. She has to wear it at least for a month. Those who feel it highly uncomfortable may contact their respective family members for more guidance and help.
Punjabi groom specifically wears traditional sherwani embroidered in a unique style. It can also be a western suit and can be decided on the groom's preferences. In case, the groom prefers to wear a sherwani, it has to combine with some other stuff including dupatta. It finally gives an awesome look to the groom after he wears all the above-given attire. This is because it suits his overall personalities.
Rich Punjabi wedding traditions and customs
You can find a number of auspicious Punjabi matrimony customs and traditions to get a feeling of overjoy and happiness. After all, a nuptial knot requires hundreds of formalities on the D day. Being somehow related or being a part of these rituals, you can never think of missing any of the above traditional rituals. Please find some of them below for your convenience:
Akhand Path- Well, this is one of the main rituals that happen to be an indispensable part of any Punjabi wedding. It is accompanied by a priest as they have to complete holy Guru Granth Sahib within a span of 2 days before the occasion of wedding. like this, they will take permission to God for a Happy Married Life.
Kirtan– It's not just a musical ceremony that takes place on the day of the wedding but also means a lot to the respective families of the bride and groom.
This is followed by a group of professional musicians or singers who tend to play a plethora of musical instruments like harmonium or tabla so as to make all the guests enjoy at the function. It gives immense pleasure to the family members of the bride and groom, especially to the senior citizens.
Karah Prasad- The entire ritual is followed by the distribution of sweets which is called as Prasad. The sacrament is performed mainly to seek the blessings for the newlyweds. Apart from this, there are a lot more ceremonies that take place like sangeet, chunni chadana and more. All these ceremonies happen to provide a distinctive touch to the entire wedding ceremony.
The most crucial event of Punjabi matrimony happens to be the time when both the Punjabi groom and bride start taking the 4 rounds, also known as "char lavan", also known as Anand Karaj.
This is done around the fire and the couple takes vows to always stay together in the presence of family members and relatives. As soon as the wedding ceremony gets over, there are a number of other rituals take places and one of them includes 'Vidai" where the bride simply leaves along with the groom to his place for Successful marriage life.
Punjabi matrimony website like nrimb.com can help you find your dream life partner within the shortest span of time. You can enjoy the services by registering to any of its membership plans.