Oriya Pre Wedding Rituals that Make them Special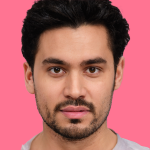 Are you looking for the most compatible Oriya bride or groom? If yes, then this is the right time to come over and find them on any of the leading wedding portals. After you get your Oriya matrimony login, you will be deemed as one of their esteemed members who can take part in their search process. In other words, after hiring them successfully, they allow you to take part in their matrimonial search process.
This post is all about knowing and understanding Oriya weddings. Well, this can happen if you ought to go through Oriya pre wedding rituals. You might be thinking how different they are from other wedding rituals? This is quite interesting to note down as these weddings are performed in so many lucrative ways as compared to others.
Nirbandh
Do you know that most Oriya famalies like the proceedings of arranged marriages? Well, this is a very well known fact as the tradition goes like this. As per the Oriya culture, people believe only in arranged marriages. This is the reason why matches are generally searched through a common matchmaker or it happens within their own community. Also, people do not believe in inter cast marriages. This is the reason why they always prefer to go with arranged marriages. Here, horoscope matching is done. After everything is done satisfactorily, a date for engagement or Nirbandh is fixed.
Baadua Pani Gadhua
After the groom enters in the limelight, the bride is then informed about thihs by all the female relatives. After this, the bride is asked to go for a traditional ceremonial bath which is also known as Baadua Pani Gadhua.
Kanyadaan
Kanyadaan rituals are one of the most promising ones as they are followed by some exciting ceremonies. In these rituals, the groom arrives at the wedding stage. Soon after this, the bride also comes on to the stage. After this happens, the father of the bride comes into the picture and gives bride's hand to the groom.
Hatha Granthi Fita
In this ritual, the bride's father has to place his hand on that of the future groom. Soon after that, an attractive garland of mango leaves is soon placed around the joined hands. You may be interested to know that mango leaves are a mark of tradition and are mostly followed in most of the traditions. This very ritual is basically known as Hatha Granthi Fita. This ritual also marks the transition of bride from the role of a daughter to someone as daughter-in-law and a wife.
Saptapadi
This is again a great pre wedding Oriya ritual that goes with all the seven rounds of rice which is placed on the ground. It's then sanctified only by the family priest. Please note that all the seven rounds actually represent saptakil parwatas or seven hills.
Lajahoma
In this ritual, the bride's brother is asked to put Laja or Khai which happens to be a type of pupped rice. It's placed right on the cupped hands of the bride. Soon after this, the groom is asked to put his hands under the bride's hands. The entire ritual is called as Khaipoda or Lajahoma. The ritual finally hands and is supposed that God will shower his blessings.
Sala Bidha
This ritual is followed by the bride's brother who is also known as Sala in Oriya. This is when he has to punch the groom lightly on his back. It all happens at the time of the ritual of Sala Bidha.
Conclusion
If you want to know how Oriya pre wedding rituals look so special, then you better need to feel them by going through them.