Spectacular Stage Decoration Ideas to Enchant Your Wedding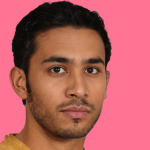 The ambiance of your wedding is essential to create the perfect fairy-tale experience. What better way to set the stage than to create a remarkable focal point? To help you, we've compiled an exhaustive list of unique stage decoration ideas that will transform your wedding into an event to remember.
Vivid Floral Canopy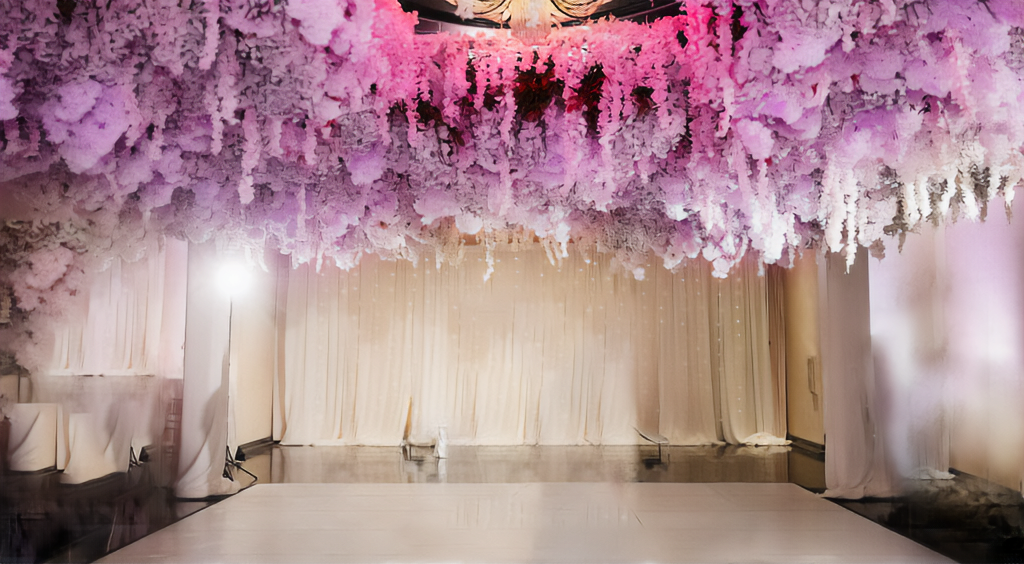 Imagine saying your vows under a canopy bursting with vibrant flowers. A floral canopy isn't just an exquisite decor choice but is also a vibrant symbol of the blossoming love between you two. Intertwine roses, peonies, and orchids with subtle greenery to form a lush, dreamy backdrop.
Enchanting Fairy Lights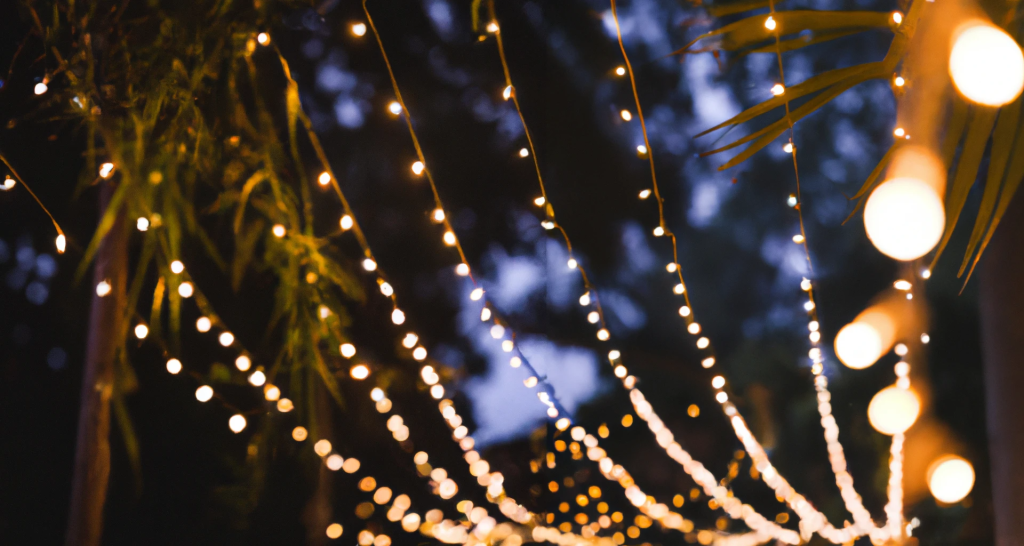 When twilight descends, a stage adorned with fairy lights glows with a surreal charm. Drape twinkling lights over a simple wooden structure for an enchantingly minimalist look. Or intertwine them with cascading vines and flowers for a more enchanted forest vibe.
Royal Drapes and Chandeliers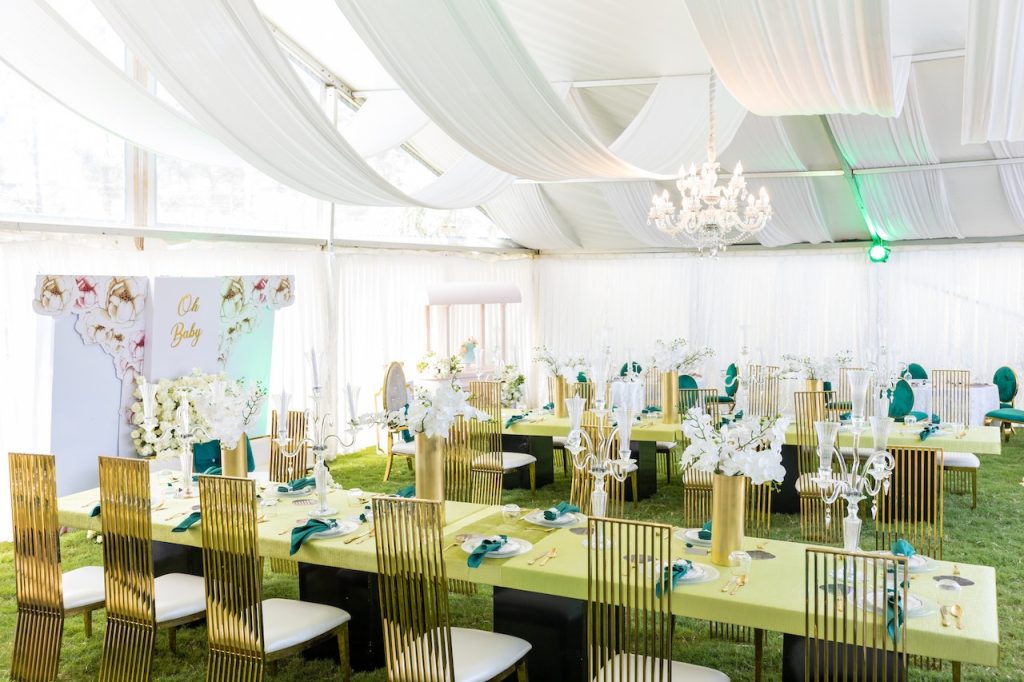 Channel royal elegance with sweeping satin drapes and dazzling chandeliers. Choose rich hues like royal blue or ruby red for the drapes to add a touch of opulence. Crystal chandeliers reflecting the soft glow of ambient lighting bring an aura of regal sophistication.
Rustic Charm with Wooden Accents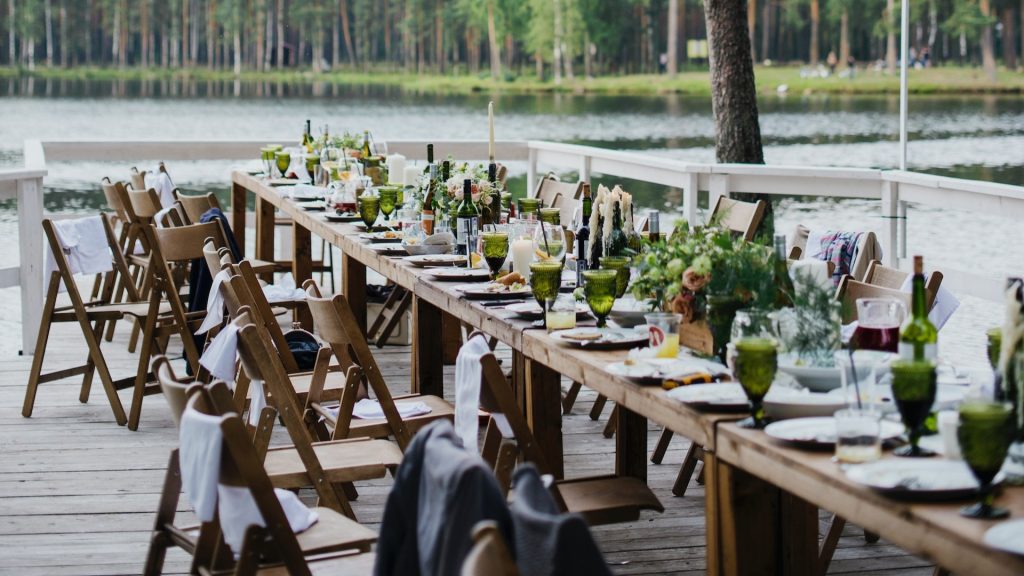 A rustic theme stage decoration is perfect for outdoor weddings. Use wooden pallets, barrels, and vintage lanterns to create an effortlessly rustic yet chic decor. Add in some wildflowers or dried lavender for a hint of natural elegance.
Luxurious Velvet Decor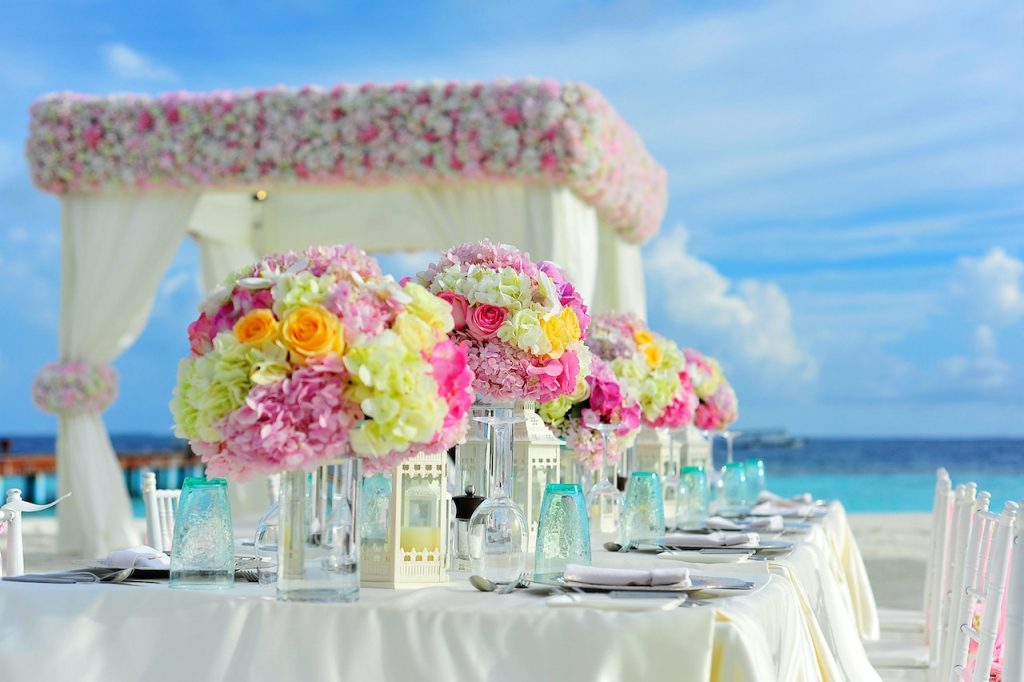 Rich velvet can transform a simple stage into a luxuriant space. Opt for deep shades of burgundy, navy, or emerald to elevate the grandeur. Complement it with golden accents, crystal candelabras, and a plush velvet settee for a truly sumptuous setting.
Glamorous Mirror Installations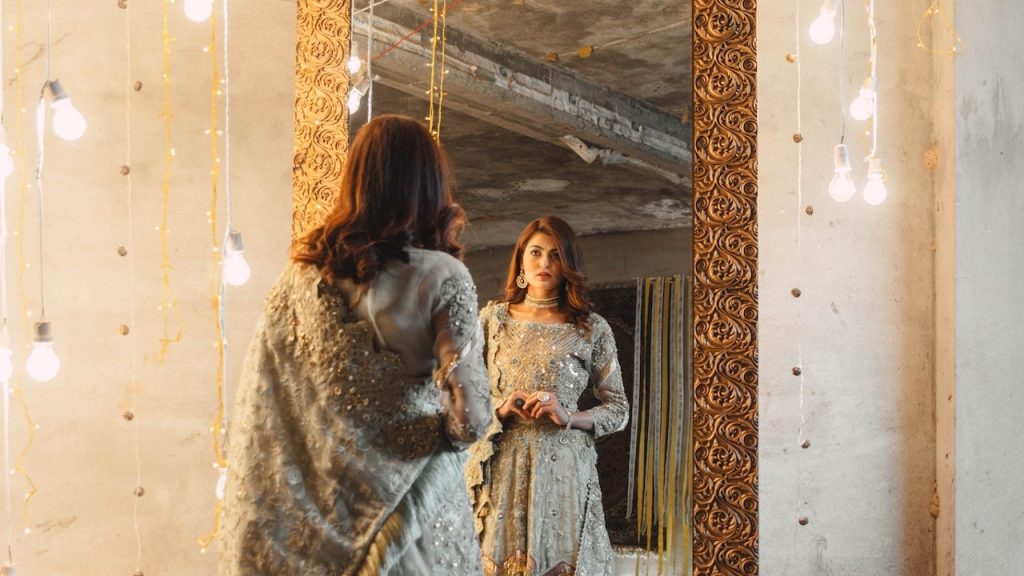 Mirror installations can add a dash of glamour to your wedding stage. A wall of geometrically arranged mirrors creates a stunning visual impact. When paired with intelligent lighting, the effect is nothing short of magical.
Bohemian Vibes with Macrame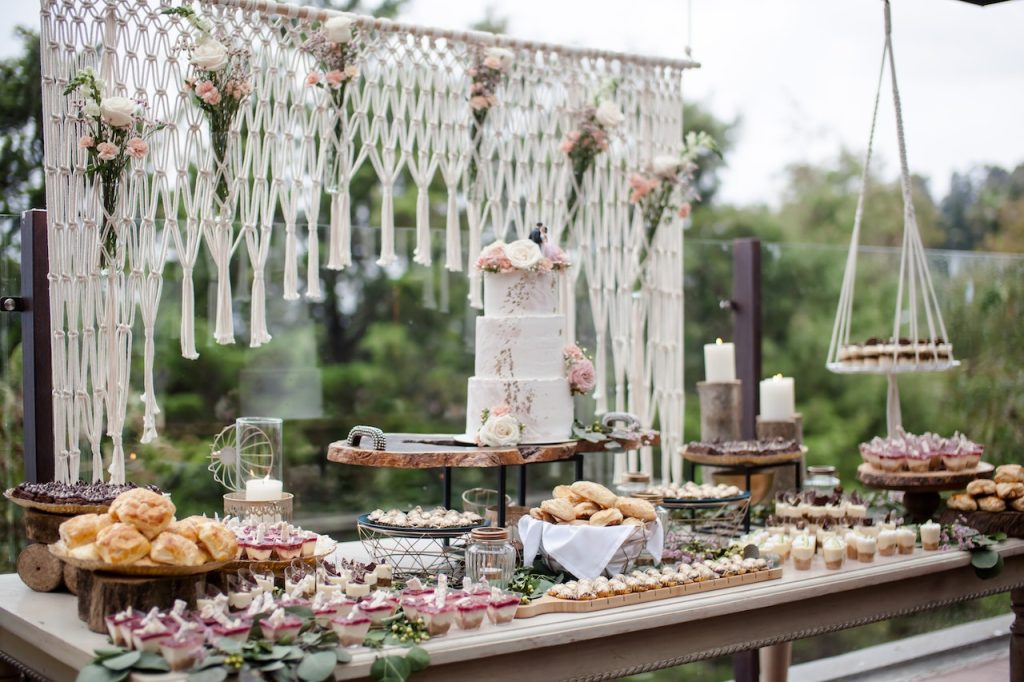 For those dreaming of a boho wedding, macrame decor is a must. Whether it's a macrame backdrop with woven patterns or hanging macrame flower pots, it lends a bohemian flair to the stage. Add in some pampas grass and dream catchers to complete the look.
Understated Elegance with Minimalist Decor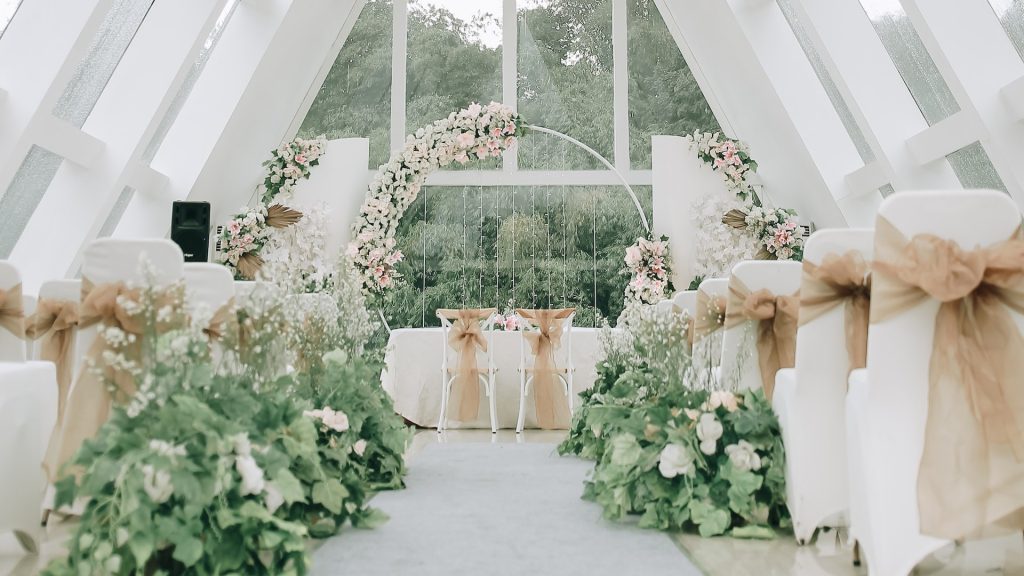 Less is more with minimalist stage decor. Clean lines, muted color palettes, and thoughtful details highlight the beauty of simplicity. Consider a monochrome theme, or use geometric shapes and patterns to add interest.
Nostalgic Vintage Theme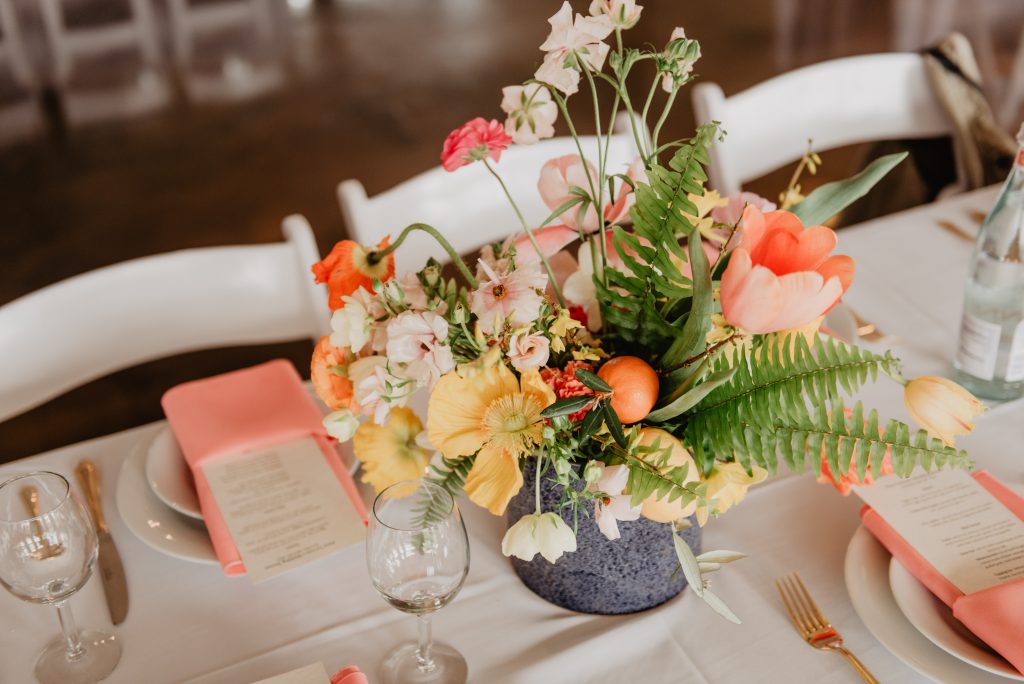 Create a romantic, nostalgic feel with vintage-inspired decor. Antique furniture, lace details, and sepia-toned color schemes work well together. Consider using family heirlooms or items with personal histories to make it even more special.
Whimsical Wonderland with Balloons
Balloons aren't just for birthday parties. Create a whimsical stage decor with clusters of balloons in pastel hues or metallics. Add in flowing tulle, ribbons, and fairy lights to create a soft