Tamil Wedding: Top 5 Things You Should Know Before Attending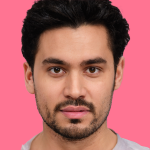 Attending a Tamil wedding is just like to enter into the royal world. Tamil weddings grasp the utilization of red shades and gold and give a great deal of consideration to the minutest subtleties to the beginning of your marital bliss. The unique thing TamilMatrimony is that they use saffron and red in wedding decoration as well as they also wear red or saffron colors which is the symbol of sensuality and purity. Tamil weddings are very traditional because they are based around the Vedas and it is fairly long wedding process.
Here are the top 5 things you should know before attending a Tamil wedding
1) The venue of Tamil Hindu Matrimony is generally held in temple or banquet hall or sometimes outdoors. The seats are allotted to the guest depending upon their relationship with the bride and Groom. Close family members usually sit at the first row or near the Mandap. Bride and groom sit with the priest on the stage.
2) Tamils follow the Hindu Scriptures and have strongly believed in astrology, so they first check the compatibility of bride and groom and they fixed wedding date and time based on horoscope. Generally, Typical Tamil ceremony lasts for around an hours. Depending on the wedding ceremony, lunch or dinner is to be set.
3) Tamils wear a traditional dress at a wedding. Tamil ladies wear traditional bright colors sari including all guests and Men who are from bride and groom side used white colors dhoti and shirt with the gold borderline. The common thing in men and women is gold. They use a huge amount of gold which is the symbol of richness and prosperity. But in the main various versions of men and women dresses are available in the market.
4) At the wedding day, Food is pure vegetation and full of south Indian famous delicious dishes and especially sweets are prepared from the buttermilk and rice.
5) The couple prefers to receive monetary gifts that can be range from 1000 to 5000 or more. Monetary gift helps the newlywed couple to start a new life.
Final Words: Tamil weddings are a great affair as they intricately follow customs and traditions laid in the Vedas and Puranas. Though many have been transformed with a modern touch, yet a classical feeling is still kept intact.