Telugu Jathakam for Marriage – Perfect Way to Find the Compatibility of Brides and Grooms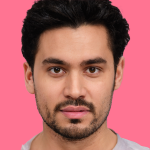 Are you going to get married as per Telugu customs and traditions? If yes, then you need to follow all their rituals to lead a successful and happy married life. Out of several crucial rituals in a typical Telugu wedding, there exists Telugu Jathakam for marriage which is an integral part of Telugu weddings. In fact, you can find so many Telugu brides and grooms on any leading Telugu or TeluguMatrimony portal. Do you know that astrology happens to be one of the most recommended customs in all Telugu marriages? In fact, Telugu astrology predictions happen to be an ideal way to go ahead with each and every ritual as per their own custom and traditions.
In case, you want everything to move swiftly without any sort of hurdles, then you would have to hire any of the best matrimonial sites. This is because these wedding portals help you find your ideal soul mates within a certain time frame. In other words, you do not need to wait for long to find your most preferred life partner like before. Today, there are online wedding portals offering perfect Telugu online astrology services. These services are equipped to offer some of the best matrimonial services to clients. It's basically known as Vedic science where a detailed horoscope is matched between the bride and groom.
In order to accomplish all this, the expert astrologer tries to match the kundali of each and every of their bride and groom before finalizing the wedding. In most of the Hindu marriages, this happens to be the perfect and most sought ritual done to ensure the happy married life of the future married couples. However, if you look all this in professional ways, then there is no scientific proof of all such things until now. But still, these practices are performed every time when a Telugu marriage is about to take place. Not only that, but horoscope matchmaking is also done in most Indian weddings without a fail. In fact, they are not called complete without the matching of the horoscopes of bride and groom. This is the reason why it is preferred to get them along before going ahead for a wedding.
You might be willing to know about the benefits of online astrology in Telugu marriages. Please note that this is a kind of vedic science that determines the exact position of planetary position of bride and groom as per their kundalis. On the basis of the data supplied by the family members of the bride and groom, most Vedic priests accomplish each and everything by following all the customs and rituals. In Hindu marriages, this is of a great concern where it is predicted to find the future wedding life of bride and groom who are going to tie their nuptial knot in front of all of their family members and relatives. If the priests find some issues in their kundali, then he suggests some necessary measures be done before going ahead for the marriage.
Please take a look at Telugu Jthakam for marriage that is necessary to be done before the wedding takes place:
Gauge the future issues between the wedding couple
Telugu Jathakam for marriage is basically done to rectify all the future issues between the wedding couple.
Rectify Complexities
This is exactly done with the use of this Vedic science where they get to know the exact planetary position.
Maintains Faithfulness
It maintains the faithfulness of both the bride and groom towards each other.
Conclusion- Telugu Jathakam for marriage is necessary to rectify any sort of complexity in the lives of future bride and groom.