Telugu Wedding Rituals- A Perfect Example of Traditions & Rituals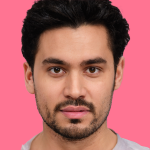 If you wish to get married soon with your loving partner, then this is the right time to start looking for your ideal soul mate. Discussing Telugu marriages, you can find a number of TeluguMatrimony portals that allow you to search your life partner in your own community. This is the reason why you can see hundreds of users remain associated with these online wedding portals at any time.
If you like to go ahead with all this, then you just need to find the most compatible soul mate in your religion and culture. For example, you can't forget Telugu Jathakam for marriage that happens to be an integral part of a Telugu wedding. Please note that Telugu astrology predictions happen to be an ideal way to go ahead with each and every ritual as per their own custom and traditions. This post is about different colorful Telugu wedding rituals that you won't find in any other wedding.
Please take a look at different types of Telugu wedding rituals that look quite nice and different.
Nischitartham
In Telugu weddings, Nischitartham is also known as engagement ceremony that is held before the marriage takes place. Here, the marriage date is actually fixed and then announced to all the near and dear ones. In this ritual, both the families of the bride and groom decide about the wedding to take place. It's accompanied by the exchange of lucrative gifts.
Pellikuthuru
This ritual is also one of the famous that are held both in the house of a bride and the groom. The ceremony is accompanied by so many friends and family members that take part in the entire function. It's then followed by a holy bath and some other functions.
Snathakam
This is one of a kind ritual that generally takes place at the groom's place. The above ceremony takes place where the groom has to wear the holy thread made of silver. He has to do this after taking a holy bath. This also indicates that the groom is now ready for all the wedding-related vows.
Kashi Yatra
Well, Kashi Yatra is quite a well known Telugu wedding ritual where the groom just has to pretend first that he is not ready for the wedding. He wants to leave Kashi for the purpose of holy pilgrimage. Later, he is stopped by people including the bride's brother and father.
Mangal Sanan
This Telugu wedding ritual takes place just on the wedding day itself. Also, both the bride and the groom together have to take part in the forthcoming aarti.
Gauri and Ganesh Pooja
This is one of a kind ritual of a Telugu marriage. This ceremony is also held most commonly at the bride's house where she has to offer prayers to their goddess Gauri. Afterward, the bride has to seek blessings from God to bless her with a successful married life. On the other hand, the groom also has to go for Ganesh Puja only at the time of the mandap. This happens before the arrival of the bride. It mainly follows the tradition where it has to ward off all kinds of evil spirits.
Jeerakalla-Bellamu
In Jeerakalla-Bellamu, both the bride and the groom have to apply the paste of Jaggery and Jeera on each other's hands and legs. Well, this has to go under the curtains to mark it as the private ceremony. The above ceremony mainly signifies their unbreakable bonding. It's also one of a kind ritual in Telugu weddings.
Conclusion- If you are looking to find any of the Telugu bride or groom, you need to go ahead with leading Telugu matrimony portals.