Time to Choose Matrimony Websites for A Perfect Wedding Bliss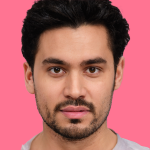 The blog highlights a number of vivid reasons to affirm the popularity of matrimony websites that are being embraced by people of all cultures and casts. It also explains the cognition of such an effect that is mainly happening due to the urbanization and shrinkage of joint families and their over dependencies to find the perfect life partner for them.
Are you planning to tie the nuptial knot shortly? Are you sure that your wedding bells are ringing in the shortest time to come? Have you planned for your marriage lately but failed to search the desired matrimonial match for you? Well, if you have a list of such questions unanswered, then your only hope resides on different matrimony websites that are prospering well in the Indian market for long. When you attain your marriageable age, you start getting the pressure from your immediate family members or peers to get ready for a matrimonial alliance.
Everyone plans to settle down in their life sooner or later. But do you think it is easy to get the perfect life partner as well? In general, it takes hell lot of time to get your ideal soul mate, especially when you follow the traditional ways in finding the person with desired qualities. There are instances where people literally have dropped the idea of getting married due to the unavailability of the most perfect matrimonial alliance. And then they think it's better to remain unmarried instead of marrying with a non-compatible life partner. Just imagine the kind of atrocity that the family members of such a person have to go through who have already lost the hope of finding the ideal bride or groom for their children.
What to do under such an egregious situation? Well, if you too find yourself under any such situation, then you need to think twice about the way (techniques) you have employed in finding the ideal life partner for you. The chances are that you still might be employing the old and traditional methods of finding your ideal life partner. In the same ways, you tend to face more hurdles when you are specifically seeking an NRI bride or groom. This is mainly due to the long and abrupt geographical barrier and also due to your inability to approach to those who are also seeking an NRI bride or groom.
Well, in order to solve all the hurdles, people are giving it a shot to the already growing matrimony websites. If you take a look in the Indian market, you will be amazed to see such a prospering number of matrimony websites. It will be nothing wrong to say here that these sites have become the lifeline of matrimonial market.
And this is quite evident by looking at the number of participants on their huge web portals. So, by attempting to take out your one step forward, you need to get rid of all the problems and issues of finding the ideal groom or bride for your daughter or son.
Indian market is showing an upward trend with huge number of matrimony websites
If you take a look at the recent report published in the NYT (New York Times), the domestic (Indian) market is prospering well with more than 2000 potential matrimonial websites, ready to help those seeking an arranged marriage through them. As you see, this number is growing just like wildfire!
Now, what can be the reason for such an enormous number of online portals? Well, the most obvious reason for the ever growing number of these web portals is due to the presence of almost 650 million people who fall below the 25 age group. And this happens to be twice the figure of the entire population of the United States itself.
Well, this happens to be a huge number and is expected to grow even more explosively in the coming 5-10 years time. With such a vast number of people below the 25 age group, India is going to see an inflammable demand for marriages. And this is where all such matrimonial websites play a crucial role in delivering their best services at all times.
Reasons of popularity of matrimonial web portals
One thing that comes into mind is that the reason(s) why these sites are gaining so much popularity among people? Well, if you look at the grooming of dating sites as a whole, you will realize that it's actually the arranged marriage (domestic or international) market where business is growing at such a large scale.
By going through the above trend, we can very well say that arranged marriage happens to be a family driven motivation that includes the very effectiveness of nuclear reactor that looks like going way too critical.
So, when your prospective clients tend to become your serious consumers or buyers, you become sure and certain to expect the desired results. In a nutshell, there are two foremost reasons for grooming up of these huge online matrimonial platforms in the domestic market:
Reduction in the overall family size- Well, the first and foremost reason that explains the mystery is none other than the reduction in the overall (median) family size of those who are busy living an urban life. This holds true in cases where people are living in their rural lives as well.
As you see, the grooming of these websites seems to be the direct result of various population control initiatives along with the developing urgency of moving away from the nuclear family environment.
This resulted a fall in the overall size of the family (rural or urban) and led to the complete dependence on such a huge online matrimonial platforms. They serve their clients, especially when there is a need to find the most compatible matches, either from the varied cultural parameters or from the same castes.
Rapid urbanization- Another reason of our point of discussion is none other than the rapid urbanization that has almost experienced the same situation to a viable growth in nuclear families or has shrunken the status of joint families.
One of the most peculiar things that has come on to the surface is that most urban people are unable to search a perfect matrimonial alliance for their kids at a place which is going culturally different as compared to their village or hone towns.
And this is another reason why it has resulted in a swift growth of such websites that are also giving a fair value to those who are seeking their ideal life partners.
Do you think that every other matrimonial website is delivering results? Well, we do not think so. Then how people are going to get their ideal life partners?
As per the research done in this regard, it can be ascertained that only the established websites are able to deliver the desired results. But do you think they will continue to succeed in the same ways like their past, especially in the light of a plethora of emerging changes.
The reason why we all tend to witness these changes is mainly due to factors like over exposure of people and families in the presence of travel, media, internet, along with drastically improving education of people.
Another reason that comes to focus is the ever improving socio-economic conditions of families. In the same ways, you can't deny the fact that current generation seem to have an entirely different look towards marriages as compared to their earlier generations.
So, the message is quite clear that says- If you are one of those who have failed miserably to find your compatible match on your own, and you also find yourself unsecure as your family members are almost breathing down your neck, then you might be planning to register to any of the trustable matrimony websites.
But before you drill down yourself thinking about the possibilities to find your perfect soul mate that you are looking for, please take a look at the following crucial points:
Refrain from choosing a website that largely looks like the breeding ground for creeps-
As you have decided to register to any of the trustable marriage site, you still need to look if they are not letting stalkers and creeps create profiles.
Make sure that you don't become the oblivious victim of any such online stalker. So, please do make sure that the website is free from all these hazards and then you only need to proceed. Most commonly, all these websites are well aware of security breaches and take proper measures to make it a safe and secure place for users.
Now, let's take a look what we mean by "creeps". Well, they are those who have no interest in marriage. Their intent is to remain hooked to women by going for dates using these matrimony websites. Being a genuine user, you need to make sure that you don't find yourself entrapped in any such situation.
Leave your emotions aside while chatting with any profile
This is a crucial step in finding your true match. All you need to do is to behave like a professional and refrain from using any loose talk. Try to build the credibility of your profile and also monitor how the person (on the other hand) behaves.
There are times when you are unable to make that if you are really chatting with the profile owner. As it sometimes happens that you end up chatting with a parent who have created the profile (in question) for his son or daughter. So, it's better to make the entire matchmaking process sterile as embraced by our ancestors.
Beware of Anonymous profiles
Most matrimonial websites are equally concerned about spamming and the creation of anonymous profiles. In order to protect your identity, these online web portals specifically offer to keep your identity anonymous. While making your profile anonymous, it attains curiosity to know the identity of the person right behind the blurred image.
Matrimony websites are becoming the reason of triumph for those seeking a perfect life partner. But before becoming their customers, you need to scrutinize their authenticity in the public domain.