Tips to Create Online Matrimony or Matrimonial Profile Brilliantly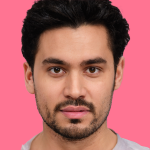 When the time of finding life partner is near, create an online matrimony or matrimonial profile becomes the decisive task of life. Receives the best match for marriage is the dream of every person and various sources are obtainable in the online market that overcomes this burden of life and helps wedding seekers to get an exact match. If you are already aware of the online matrimonial websites which designed to serve the matchmaking services then signing up is not the sufficient process. To receive an instant and quick response, your matrimonial profile should be dazzling and impressive. As writing a notable profile for matrimony is a big deal but its end results are fruitful. Wedding seekers sometimes get puzzled as they don't know what to include and exclude in the profile. This tedious task sometimes becomes difficult to manage. Remember, marriage is a vital decision of life and happens only once. So, focus on the things that needed to mention but in a nice way.
Below mentioned tips will help you to build an awesome profile for matrimony
Fill up the Details Carefully
At the time of signing up, make sure all the fields should be properly filled up. It is not necessary to supply in-depth information about yourself but highlight your strong points for a remarkable impression.
Use Good Language
At the time of creating profile, your way of writing and use of good vocabulary puts strong impression. Don't use any kind of vulgar words in the profile.
Add Photograph
Profile having a good photograph generates more impression as a contrast to photo-less profile. Also, make sure the photo you used for the profile should be in a nice look.
Declare Your Partner Preference
It is very mandatory to describe your partner preference which clears straightly what kind of partner you are searching for. Be honest while filling up this field. This will help you to lead a happy married life with a wonderful partner. You can mention about desired qualities that you look for in your prospective wedding partner.
Update Your Profile When Needed
Having a good profile is not enough to get the right match. You should keep track of your profile on a daily basis. Where you need to change some kind of information, you must update it. Log in your profile regularly to check the new request. You can take initiative to contact an interested profile from your end.
WINDUP
Before finding a suitable life partner, you must have a good matrimonial profile and you will not face a shortage of the brides and grooms profiles. Must-know tips are advantageous to create a nice profile for matrimony. So, follow the tips and start work on them.