Top Reasons that Make Punjabi Shaadi A Quintessential Entanglement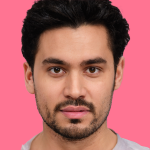 A Punjabi Shaadi gives way more leisure and excitement than any other type of marriage. Their rituals are quite famous that spark energy in the entire body and souls. If you are also looking for a Punjabi bride or groom online, you need to first select a trustable online matrimony provider and scrutinize their marriage success stories to better assess their level of satisfaction to their clients.
Have you ever been a part of a Punjabi Shaadi? If yes, then you must have enjoyed the entire ceremony- from starting till the end. A Punjabi Shaadi is just like any other wedding ceremony that comes in the form of a complete package of fun and entertainment. Those who belong to the Punjabi community must have noticed that the grand event always remains full of rituals and fun. In other words, we can say that the entire wedding ceremony is nothing less than a quintessential entanglement. As you know that in some ways or the other, every wedding function comes with an entirely new rituals and Punjabi shaadi is no exception. It enlightens with varied shades of colours and includes plenty of post-wedding and pre-wedding rituals. Now, if you too belong to the Punjabi community and looking forward to tie the nuptial bond with a Punjabi bride or groom, then it is the right time to register to the most trustable matrimonial website that help you find your exact match without undergoing any kind of aggravation.
If you are looking for a Punjabi groom or bride but are unable to make it happen due to any reason, then you must register to a highly credential matrimonial website. Otherwise, you might find it hard to get the right match you are looking for. These days, most matchmaking web portals are flooded with hundreds of highly reputable profiles and they help you in every way to find the best Punjabi bride or groom you are looking for. One of the basic hurdles that come in the minds of those who are looking to find a perfect match through these matrimony sites is none other than their inabilities to recognize the most trustable websites. Well, if you too stuck in the same way and don't know how to come out of it, then you need to go through their marriage success stories. This will help you assess their trustworthiness in terms of providing quality services to their clients.
How Punjabi wedding is different than any other wedding
Well, as we explained above, a Punjabi wedding happens to be a complete package of fun. You will find every sort of amusement in such a wedding.
While saying this, we don't want you to restrict with only fun and leisure as it is lot more than that. Punjabi wedding happens to be a huge affair which is going poplar across the globe. Also, in every such event, you will notice an altogether different kind of rituals being performed.
But that varies a little as most of the times, you will find most ceremonies and other rituals are just like any grand Punjabi event. In general, the wedding takes place by following pre marriage and post marriage rituals that you need to follow with full contentment. Now, take a look at some details about the Punjabi Wedding rituals & Ceremonies which they follow
Now, let the beats roll as we are going to take an entry into the land of dhols and lassis:
As you see, when you take an entry and land on to the world of Lassis and Dhols and start beating the roll, you find yourself in an unexplained world. Well, without any further delays, we would like to present a few crucial parts of a Punjabi shaadi. The first and foremost part of their wedding rituals is none other than "Roka".
Roka Ceremony
Roka is another name of the engagement ceremony of a Punjabi shaadi. This is just like any other marriage ceremony where it is given another name. In other community marriages, they simply call it an engagement. But in a typical Punjabi wedding, this happens to be a crucial ceremony which means that the process of finding the groom or bride from both the parties has culminated successfully.
This also ensures that the bride and groom that the families of their respective parents have been searching for long is now over. The function simply involves the immediate family members of bride to visit the groom's place and concludes in the absence of the bride as they approach to the groom's house and offer him the Sagan (money, gifts and sweets).
Soon after this, the groom and his immediate family members also visit to the bride's place and gift them as well. And this happens to be a great beginning of a Punjabi shaadi.
Music / Sangeet
Well, this happens to be an indispensable part in a Punjabi shaadi. In the local language, it is also termed as "Sangeet" and takes place as soon as the festivities kick in. After the initial Roka ceremony, it is the time of Sangeet where everybody flaunts themselves in a unique style. If you look in traditional ways, it is simply a means of people coming together and welcomes one another.
Sangeet is one ceremony which is generally attended by the ladies of bride, groom and those who are personally invited. The ceremony remains incomplete without spoon and Dholak that help setting the tune in better ways. Soon after this almost all the unmarried ladies start dancing on a number of Bollywood and other songs.
Mehendi
Mehendi happens to be the decoration on the bride's feet and palm and helps in making the bride look more beautiful and blossom with colours. Both brother-in-law and the sister of the groom finally take the mehendi right to the bride's place. And this mehendi is actually applied to nowhere except the bride's feet and hands.
Along with that, they also give dates and dry fruits to the bride. She has to consume at least half of the dry fruits and dates and the rest is to be consumed by the groom. Mehendi happens to be a favourite part in almost all type of marriages. Apart from its wedding sense, it is a medicinal herb that prevents stress due to its cooling effects.
The Chudha Ceremony
Well, it is just a form of bangles (termed as Chudas). The ceremony takes its own course when maternal aunts and maternal uncles give these bangles to the bride to wear after dipping them into milk (mixed with water).
The ceremony takes into effect when some special decorations are started that are just like coconut-shaped decorations. These decorations usually hang from either a Kara or bangle. Bangles worn by a Punjabi bride marks the symbol of a newly wedded bride and has to worn for not more than a year.
With more number of online service providers are coming in the middle to make a Punjabi shaadi a successful entanglement, you just need to check their marriage success stories.