What to Ask a Girl on First-Meeting for Arranged-Marriage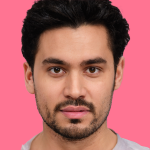 Getting married is one of the most amusing feelings that you can ever have. But your feelings are liable to get multiplied after you meet with a girl for a possibly compatible match. Although, it is a difficult task about what to ask a girl on first-meeting for arranged-marriage, yet a guy becomes so curious to think what sort of questions he should ask at the time of first meeting with his partner. Please know that it becomes quite a mandatory task to gauge the feelings of your better half regarding the life, family and many other things. You can't get all the feelings straightaway without asking from her. So, it becomes crucial to ask different sort of queries in front of her.
In the forthcoming section we are going to enlist some ice breaker questions that are quite relevant in terms of knowing the personality of your life partner. Along with that, it will also help to understand about her more precisely than ever. Even before you go ahead for the first meeting with her, you come across so many things to ask. But you need to keep in mind that all the queries that you put forth should be relevant and meaningful. The best tactic here will be to start with something that looks nice and elegant. So, before asking some heavy questions like her views on marriage and other things, you can just ask about some lighter questions like her hobbies or interests. If you follow all these guidelines, you won't face any kind of issues in your first meeting with your future spouse.
Now, please take a look at some of the icebreaker questions that you may ask from a girl at your first meeting for the purpose of a quick and compatible matrimonial alliance:
Happy Married Life
You may start by asking her about her views about happy married life. This way, you will be able to know what she thinks about the institution of marriage in great detail. This will be the right time to know about her feelings towards family as well.
Marriage Expectations
You may start with simpler questions first and ask about her expectations from marriage. This will help you understand her better after getting her thoughts about marriage. So, if you have to meet a girl for the first time, then ask her views about marriage.
Lifestyle
You may also ask about her lifestyle that may include her interests and favorite pass time. This will be the best tactic to know if she is an introvert or an extrovert. You may come to a conclusion after knowing crucial inputs from her.
Hobbies and Interests
You may go further ahead and ask a few lightweight questions that is about her interests and hobbies. This is also one of the great ways to connect with her. At the same time, you will also be able to know more about her as a person.
Family or Work Preference
In the same ways, you may also ask a few more relevant questions that will surely help you to gauge her personality in a better way. For example, you may like to ask about her preference for family or work. This is because many girls who are working professionals are not in favour of having kids or expanding their families. However, if you look at this practically, it is not feasible as you need to have kids at some point of time to expand your family.
Conclusion – If you like to have a happy married life, you need to understand your partner well enough.