Why Do NRI Prefer Indian Brides for Wedding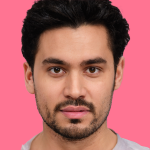 There was a time when traditional matrimony system was leading all the way. It was the only point of contact for millions of marriage seekers. But it lacked in certain aspects, especially for those who preferred NRI Marriage services. Since traditional wedding services only had limited resources, it could not provide the basic services to serve their clients who wished to marry with those who are living offshore. The system also lacked in many other ways as well.  For example, traditional matchmaking system worked only in the limited geographical region and also could not sustain the huge requests from millions of marriage seekers at the same point of time.
This is where most users started having problems with the old and traditional matchmaking system as it lacked in many ways. At the same time, it could not serve in the best interests of its clients. This was the time when everyone witnessed online matrimonial sites that started ruling the entire matchmaking system ever since they entered into the online wedding space. After clients came to know about the existence of online matrimony system, loads of them started opting out from their traditional matchmaking system.
Now, please take a look at some of the reasons why do most NRI prefer Indian brides for wedding:
Cultural Inclination
An NRI guy marrying an Indian bride brings a cultural inclination in such a way that he gets a chance to live with his family. Since the bride is an Indian, she knows the value of a family as per the Indian customs and rituals. This is the reason why India is also known as the hub of arranged marriages where the cultural values and traditions are conserved in every way. So, marrying an Indian bride who represents almost the same culture actually brings a lot of value.
Return Back to the Country
There are many cases where most NRIs tend to marry with Indian brides just for the sake of returning to India. It doesn't mean that they have no interest in extending the family with an Indian girl. Here, they see the double advantage in marrying with an Indian girl. This is because they somehow feel that they might return to Indian at some point of time. And so, it is better to marry with an Indian girl to fulfil their desire in the future.
Need for Stable Family
Well, there is yet another valid reason why most NRIs like to marry with an Indian girl. It's just because they are in search for a stable family. And for that, there is nothing better than marrying with an Indian girl as an Indian girl already knows the values and traditions of the country. Along with that, she is also aware of the importance of a family and its values. Keeping all this is the mind, most NRIs prefer to marry with Indian brides just to have a stable family.
Male Dominance
It can also be due to the male superiority. Well, you might have seen about the make dominance in the society where male member always overpowers his female counterpart. You might have seen this trend in your own family where your father might have taken care of the entire expenses, going to the office. On the other hand, you mother might have been the home maker. You father taking all the decisions of your house. In short, male is always found superior to a woman in most respects. This is just another reason that most NRIs want to get married with Indian brides only.
Conclusion
Today, you can get the best NRI matrimony services by selecting any of the leading online wedding sites.