Why NRI Marriage Bureau is ranked among the Top Gujarati Matrimonial Sites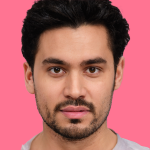 With the rising number of online matrimony sites users, you can see a kind of flood in the online wedding industry with far more number of matrimony providers. This not only gives more privilege to users in choosing their best online matchmaking provider but also initiated competition among them. At this time, the online wedding industry has gone so vast with billions of users are associated with them at any point of time. Talking about NRI Marriage Bureau, it has been there for more than 15 years providing its unmatched matrimonial services with sincerity and dedication to the masses. In general, users often find it hard to choose a highly secured online matrimony provider. But it is not so easy and takes time.
There are so many things that you need to analyze before selecting your matrimony provider. But why to do that when you can go with NRIMB? Those who are not yet aware of the brand, let's help them by updating more on the matchmaking provider. NRIMB is one of the best online marriage portals that provide its unmatched services to the marriage seekers. It has been in the online matrimony world for over 15 years now and basically provides help to millions of users worldwide in finding their ideal soul mates across the globe. And that is the reason why people from different ethnicity and religion join the brand to fulfill their matrimony needs.
NRIMB is one of the best Indian matrimony sites that help billions of people worldwide in resolving their matrimony needs. It's one brand that can take care of all your marriage related woes. In the recent past, it has been ranked among the best online Gujarati matrimonial sites providing its unmatched services to people hailing from Gujarat. In fact, the website is equipped with a qualified team of online wedding professionals who know how to deal a particular matrimony case.
For example, if you belong to a Gujarati religion and looking forward to have a wedding by following Gujarati tradition, you need to join NRI Marriage Bureau as they are the leaders in finding the perfect Gujarati life partner within a stipulated time frame. In this post, we would share why NRIMB is ranked among the finest Gujarati matrimonial sites.
Now, please take a look why NRI Marriage Bureau has been ranked among the best Gujarati matrimonial websites:
Quality Service
As we have already disclosed that NRIMB has been into the online wedding industry for more than 15 years, it provides quality services to millions of its clients in a single day.
This has only become possible with all the sincere dedication and the willing power to excel in the world of online wedding business.
Value for Money
The other thing why NRIMB is counted among the best Gujarati matrimonial sites is due its economical services. In fact, it has been available to deliver the quality along with quantity in the best possible ways.
You can join any of their paid membership plans in case of urgency and get so many benefits. No doubt, you can select any of the paid membership plans as per your pocket and get all their matrimony related services right into your inbox.
24/7 Availability
Another reason why millions of user's trust the online matrimony giant is due to the fact that it always takes care of the client's needs and preferences. In fact, users can contact them anytime as per their preference.
Conclusion – NRIMB.COM is one of the most popular Indian matrimonial sites and has been ranked as one of the best Gujarati Matrimonial Sites. They managed to capture the entire online matrimony sites by excelling in its endeavors.