3 Tips to Get Wider Response from Your Best Matrimonial Site Profile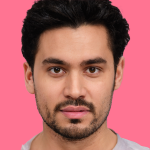 From the last few decades, the online wedding industry has emerged as a true winner for providing unmatched matrimony services to millions of people globally. By looking at its growth, a number of other industries have decided to follow their same working pattern. If you are one of those who wish to get married soon, then you need to first look out for the best matrimonial site. This is because a leading matchmaking site can provide you immense benefits as compared to any other online matchmaking provider. So, targeting a leading and best matrimonial site happens to be the first step towards finding the right match for the purpose of a quick matrimonial alliance. Although, most youngsters attaining their marriageable age prefer to join a leading matchmaking platform but they often lack their desire to understand how to get maximum response from their uploaded marriage profile. We feel it quite necessary for them to understand it well as it can reap you great some great and unimaginable results. In this post, we will update you with a few tips to help you get a wider response from your uploaded matrimonial profile.
In the world of wedding business, most matrimony sites are consistently providing hundreds of unmatched benefits to users. For example, there are some who wish to get married with an NRI bride or groom. Well, there is no harm even if you wish to marry with someone who is living offshore. But the question is how you make this possible? Well, you don't need to do much hard work for that. All you require to do is to get yourself registered on your best NRI matrimony site. For example, you can hire NRIMB.com as they are the leaders in providing you with your dream life partner. In the same ways, you may take the help from the US matrimonial site if you are a resident of USA. In short, you first need to select your best resources to get optimum services.
Please take a look at some of the vital tips that will make sure that you get your ideal soul mate within a specified time frame.
Create an Interesting Matrimonial Profile
Well, the most vital tip to get the most viable results from your best matrimonial site is none other than to create an interesting profile. In order to make it interesting to read, include some interesting facts about you that nobody knows and are equally sharable in public.
Doing this will attract more profiles for a possible matrimonial alliance. This will also enhance your reputation as well.
Use Advanced Search Options
The second tip is to use advanced search options. You can use filters to get more refined results and this will increase the chances of finding the most compatible match.
You may use as many as 4 such advanced search options that include your current location, professional and education details, lifestyle details and another search option with all the above features.
After you enable all the above-advanced search options, you can start interacting with other profiles in your vicinity.
Learn the Privacy Settings
It's also important to learn the privacy settings of your matrimony profile as well. It's one of the most viable tactics to save your profile from any sort of mistakes.
While enabling your privacy settings, always keep the access of your contact details (phone number) off from the list as it helps you to protect from unwanted calls, etc.
Conclusion – Whether you are using the US matrimonial services or NRI matrimony service, your hope to find the most compatible match relies on using the best matrimonial site.