Key Differences Between Free and Paid Membership Plans of Matrimonial Sites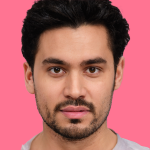 Today, the effect of matchmaking services has been so mesmerizing that everybody wants to join them for the purpose of a quick matrimonial alliance. This is because they are giving away their services to millions of users with pride and dignity and is expected to cater the needs of marriage seekers in the same way. Once you join a leading matrimonial sites, you are assured to get quality services till the time you manage to find your ideal soul mate. We have always pointed out (in our earlier posts) that you should try to engage in the best practices to reap maximum benefits from the matrimonial sites.
In general, as soon as you join a leading matchmaking site, you instantly become one of their free members where you are allowed to do many things on their web portal. For example, you can actively take part in the search process like millions of other users after uploading your matrimonial profile.
There are times when you are in urgency and can't afford to wait longer to find your most compatible wedding partner. In such cases, you have the choice to opt for their paid membership services where you get personalized services right in your inbox.
Before we update you more in this regard, we would like to help you with some of their all-time best services. One such service is none other than their ability to help every marriage seeker from any community or religion. For example, if you belong to the Punjabi community and are seeking a bride/groom within your community, then you must look for Punjabi matrimony services to better find an ideal match for you. In the same way, you need to look for Sikh matrimony services, if you belong to Sikh community.
A few benefits of matrimonial sites
All online matrimonial sites are quite easy to use and give an instant search results to your query.
They are competent enough to offer varied number of matrimony choices
They have no geographical limits and users can access their match from any country they wish.
All matrimony sites are equipped to secure the personal data of users.
The services can be availed in the form of free and paid membership plans
Key differences between Free and Paid membership of matrimonial sites
In acquiring the paid membership, you need to purchase a plan as per your needs and affordability. In doing so, you need to pay a monthly membership fee. However, in free membership plan, you can avail the services without spending anything.
Most of the times, paid membership plans are given a time limit. But this is not the case with free membership plans. In fact, you can avail their free services till your lifetime.
In the paid membership plans, you get the access to a wide range of privileges that include video conferencing, online chat and some other things. But in free membership plans, you do not get these options. Other than this, you are often blocked to view any of the paid membership profiles as well.
However, in case of free membership plans, you have the access to only free membership plans.
If you have ample of time and patience, then you should go with free membership plans. Once you know how it works, then you may opt for the paid membership plan.
Today, most matrimony sites offer both free membership as well as paid membership plans that have an array of differences. You are free to join them as per your requirements even if you are using Punjabi matrimony or Sikh matrimony services.