Which Matrimony is Best for Punjabi people?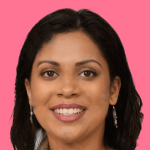 There is a saying "You have to kiss a lot of frogs to find a prince".
Well, you literally do not have to kiss all but yeah! You have to meet a bunch of people to find the one you are actually looking for. Choosing a life partner is not a piece of cake. You have to drain your energy, put forth a moderate effort, and literally quest for your soulmate.
Already tired? Don't be. There is a panacea to all these queries. That remedy is called Matrimonial websites. Matrimonial sites are a trusted way to look for your ideal partner in minimal time and effort.
Coming back to your query, which matrimony is best for Punjabi people? With a good reputation and over 15 years of experience in this field, undoubtedly NRI Marriage Bureau is the best matrimonial site to offer Punjabi matrimony services.
How to Find a Match Online?
There are no alpha-beta rules to find a partner online for the marriage. If you say it is based on luck that would be a wrong notion. Further, if you say couples are made in heaven, well, let's not divert the conversation to that side. If a person has a blueprint in mind about the ideal partner and is all prepared to find a partner solely for the Punjabi matrimony then it is a good choice to find a match online.
Keep a few things in mind before diving into online matchmaking websites:
Create a Brutally Honest Profile:
Truth time. Do not construct a facade of the image you have created in your mind about yourself. If you have never hit the gym and claiming to be a health nut then you must accept the reality. If you claim you are a traveller and dig deep roots in one place, that's not you. You have to say it clear and loud about your true personality if you really need a genuine partner for a long-term relationship leading to marriage.
Create a profile that reflects your true personality for Punjabi matrimony. There are people who prefer an introverted personality and shun high on energy, excited people. It is a matter of a lifetime commitment. You should go for authenticity.
Personality over Looks
Physical features are a part of overall personality. But, do not make the looks solely measurable factor while choosing a boy or a girl for Punjabi matrimony. Searching through the profiles of the eligible Punjabi brides and grooms, read the profiles carefully instead of zeroing down on the looks. Search with a wider perspective, look for the intentions for marriage, ask questions, create connections, and look for mutual interests. All these things help in understanding the person.
Choose a Platform Carefully
Matrimonial sites are the best platform for Punjabi people. It is exclusively meant for the people who are dedicated to the motive of marriage. Whereas the purpose of dating sites is to find a partner for casual dating with a rear chance of turning it into marriage. Therefore, it is essential to choose the right platform and work accordingly. If you are looking for Punjabi matrimony, choose NRI Marriage Bureau. This is the No.1 website to help you get the best match in no time.
Be Patient
There is no rocket science to build a relationship. Every relationship takes its own time to grow. No algorithms would work wonders to construct trust and emotional intimacy. It takes time to turn a stranger into a soulmate. Understanding is the key factor that binds the bond. Keeping aside the route you met your soulmate, whether you meet your beau-to-be at a supermarket or through the online matrimonial site, be patient to understand the bond and proceed accordingly.
Why Choose a Matrimonial Site to Find a Match for Punjabi People?
With the changing scenario around the globe, Punjabi people are keener to understand the language of the online world.
Matrimonial sites are designed keeping in mind the requirements of the people in finding a Punjabi groom and bride.
The matchmaking process is quick, reliable, and affordable for the Punjabi matrimony.
It provides privacy to enable the security of personal information to be shared with strangers.
Skip the lengthy process by offering direct contact of both parties without any delay.
After learning all the factors about the matrimonial sites, if you are still looking for the best and trustworthy matrimonial site then switch to NRI Marriage Bureau. With world-class Punjabi matrimony services, it delivers a thousand prospects of eligible Punjabi boys and girls for marriage.
The No. 1 matchmaking site is NRI Marriage Bureau. Visit today!