How to find a Punjabi Match for marriage in Canada?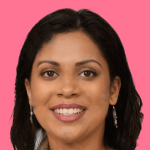 The most arduous question we get to hear is How to find a Punjabi Match for marriage in Canada? Yes, This is a demanding query of many people who are aspiring to get married and settle down with a life partner in Canada. Most of the Punjabis are striving to get a life partner through Punjabi matrimony sites. Matrimonial websites are out-and-out a gigantic help, especially for the ones who are working professionals, want to settle abroad, and the ones who are looking for the right partner.
Think of the partner arranged by your parents, having zero interaction with the one with whom you are going to spend a whole life. Scary! Right?
Well, we are here to rescue. NRI Marriage Bureau is the best Punjabi matrimony site for you. See us as your best friend, advisor, or perfect matchmaker. We are the best at meeting all the requirements you are looking for in your partner. You just have to make a profile with all the preferences you need to get married to a Punjabi Match in Canada.
Why do you want a partner in your life?
We all need a companion to spend a happy life forever. Having a partner by your side understanding you and looking for the best in you, is an amazing feeling.
Talk about a life with a person who will be there just for you, holding you in odds and cheering you on every success in life. This is indeed a delight to watch. A life partner is a comforter, always there to support you in ups and downs.
Don't you want a partner who will walk with you through hard times, support you emotionally, and give you the love and affection which you deserve? Everyone needs it.
Marriage is a long-term commitment, you must be knowing that. But, marrying the right partner is the best thing life could give you. If you are looking for a Punjabi Match for marriage in Canada, you must understand the person at first.
Giving a lifetime commitment to a person who is living abroad, and having different culture is a tough task. Be practical, look for the mid-way that will help you both to settle with the thoughts of living life forever.
Best Way To find a Punjabi Match for marriage in Canada
Marriage does not mean all is hunky-dory. With the knotty to find a good life partner, through assorted Punjabi matrimony sites, NRI Marriage Bureau is here to help. Let's find the best way to end the search for your Punjabi bride and groom for marriage in Canada.
1. Choose the matrimonial website that helps you to narrow down the preferences you require in a partner. This is a good way to start your search for a Punjabi partner.
2. Register yourself with the website that suits you. Create a profile with photos and a piece of information describing your hobbies, and profession. This will assist in expecting a better response from the people who are also sailing in the same boat as you.
3. Always get a seal authenticity and verification by the website. This will allow you to get in touch with the profiles that are genuine.
4. Setting the partner preferences – height, caste/community, location, profession. You can choose the option to get notifications when there is a match with your profile.
5. Make a move and browse through the profiles of your interest. And wait for their response too!
This is, by far, the best way to find a Punjabi Match for Marriage in Canada. There are millions of users who are also searching for their perfect partner on our Punjabi matrimony site.
Still Eager to Find a Punjabi Match for marriage in Canada?
Wait no more, the NRIMB website has amazing features to explore. NRIMB is a trusted brand with thousands of users, understanding the need of you, and finding you the partner which suits you best.
We provide 100% complete satisfaction of the user requirement and make sure to derive the best feedback from our clients. We never disappoint our customers.
We have smooth and convenient customers interfaces allowing you to search for a partner without any struggle as we filter ideal partners just for you.
We maintain your privacy. Having the best security systems, we allow you to explore the Punjabi matrimony website without worrying about your data stealing.
Don't settle for the minimum. Explore the world of the internet and find the best Punjabi Match for marriage in Canada through NRI Marriage Bureau.
To Create Your Matrimonial Profile Click on the link : – nrimb.com/register