Best Matrimony to Find Gujarati Partner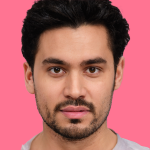 Everyone needs a loving partner to play Dandiya with! The Gujarati community is vibrant – let's not forget the delicacies that have traveled all over the world. From dhoklas to khandvis – we love how Gujaratis make their lip-smacking snacks.
Marriage plays an essential role in every community. Gujaratis consider it a celebration and one can witness a series of events. The bride dolls up in Panetar Saree and Chaniya Choli, the handsome groom dons a colorful dhoti kurta. A palette of colors can be seen all over the wedding venue.
Whether you are living in India or Canada, finding a partner from your community can be a wondrous experience. Perhaps you thought you would never find a good partner in your community, but we will change your mind within 5 minutes. For that, you need to read the full post and find out the best matrimonial site to find a Gujarati partner.
Let's dive into the article!
Why should you marry a Gujarati?
Since you are here, we would like you to take a quick look at the reasons why you should marry a Gujarati:
They are dandiya and garba-fanatics. Take them out for a dance and they would be happy to bring their sticks along. Gujaratis love to dance and their outfits are amazing. Whether it's a boy or a girl, Gujaratis love to dance. This shows they are full of life and love to celebrate!
A Gujarati girl/boy can cook amazing food. The wonderful snacks to comfort meals – you will get all of it within the realms of your home. If you are dating a Gujarati woman, you will never run out of food. Since they cook such amazing delicacies, its best to bring their home and enjoy a happy foodie-life.
Gujaratis are big-time foodies. Usually, you would find women eating in bits and pieces on a date. But Gujarati women love to eat as they are real foodies.
Gujaratis are high on energy. You will never find them getting tired. Make them dance all night or take them shopping. They will bargain like a PRO and ensure that you don't get a hole in your pocket. Gujaratis are great financial planners!
How to find the best Gujarati Partner?
If your heart wishes to marry a Gujarati man/woman, we would suggest joining NRI Marriage Bureau platform. The platform is free to join and there are thousands of Gujarati bride and groom profiles.
You can check out the profiles and choose a partner of your choice. The beauty of online matrimonial sites is that you have choices. You can skim through different profiles and make up your mind.
The NRIMB platform is 100% safe because the team verifies each profile. It only houses profiles of people who are genuinely interested in marriage.
There are times when you come across profiles of people who do not want to get married. Weeding out such profiles is a necessity. NRIMB protects all the members through the verification process.
Moreover, the platform allows you to set the preferences. You could set the age group, community, and other preferences. All of us have a choice – we've thought about the ideal partner.
If there is a specific kind of partner on your mind, NRIMB will let you set the preferences. Based on these preferences, you will get to see the best matches. So, go ahead and find your soulmate. Start talking to prospective matches, meet up over a coffee with khakras and get to know them better. This is a golden chance for you to find a suitable match!