How to find Indian girl for marriage in Canada?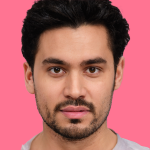 Wouldn't it be nice if you could find a beautiful Indian bride online? Well, that's certainly a possibility in today's world. Technology allows you to skim through hundreds of Indian bride profiles online.
Gone are those days when your relatives would send photographs to your mother. Men would have to select from ten different photographs. Perhaps your father's colleague has a good-looking daughter but you have nothing in common.
Everyone wants a likeminded partner, so its fair to take time and choose a partner who understands you and your life goals. Well, opposites also attract, but for that you need to be attracted to the woman.
If you are settled in Canada and want to marry an Indian girl, you've come to the right place. We'll tell you how you can find an Indian girl and build a happy life together.
Let's get started!
Why should you bring home an Indian girl?
Big eyes, beautiful hair, and an appealing smile – Indian women are gorgeous. She is cultured and knows how to take care of parents and the entire family. Most of them have also become highly ambitious and want to explore new opportunities.
They are wonderful partners and most importantly, they understand the Indian culture. Getting married to a girl from any other country is also a feasible option, but most NRI men look for an Indian girl.
Indian women believe in the institution of marriage and abide by their partner till their last breath. When we talk about Indian women (or men), it is fair to say that they are extremely loyal to their partner and consider their partner superior to everyone in the world.
Some Indian women are coy, and others are outgoing. Even if she is coy and sweet, she could be fireworks within the realms of the bedroom.
An Indian woman is an excellent daughter-in-law, a wonderful mother, and a fiery wife material. She is going to take care of all the roles efficiently. We don't see any reason for you to NOT bring an Indian bride home.
Finding an Indian Girl for Marriage in Canada
Parents play an important role in finding a partner for their son (especially in an Indian household). While they can help in selecting a partner for you, but the final call should be yours. You have to live your life with one woman and she should be extraordinary.
But the question is the following – How do you find an Indian bride? Let's take a look at the options you have:
Spread the word: Tell your colleagues and friends that you are looking for an Indian bride. This could take some time because you will meet different women and your friends and colleagues will 'try' and find a partner for you. This could take several months or even years. If you have that kind of time, this option is suitable for you.
Let your parents do the task: In today's world, parents find it convenient when their son chooses a woman himself. This saves them from spending too much time and effort in finding the right woman for their son. Once again, this step will also take time and you may or may not like the girl they choose.
Let the hunt begin: You can join an online platform like NRIMB and make a profile. You don't have to wait for several months to find a partner here. There are thousands of Indian bride profiles that you can skim through. Some of them may be living in Canada and others may be in India. The fun part is that you can connect with ten different women and have some options. The platform is free to join and you can find partners from different Indian communities.
Join a dating application: Well, some people DO find a partner on dating applications. However, some of the profiles you see on dating applications are not serious about relationships or marriage. If its about getting a booty call, a dating application is great. It is not the best place to find an Indian bride.
Concluding Thoughts
We have given you lots of options! Out of all the options, the third one is the most suitable. You can create a profile today and start talking to prospective brides immediately.
Nonetheless, we hope you find what you are looking for! Marrying an Indian bride would make your life happy and complete. So, go ahead and find a good match!