Best Matrimony Site for Indians looking for NRI partner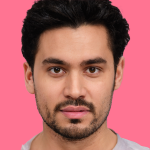 Getting married is a big decision of life, and you need to be super careful before choosing a partner. You have to spend all your summers and winters with this one person, and it should be worthwhile. While nobody can guarantee happiness in a marital union, but choosing a good partner can bring a sense of satisfaction to your mind.
These days men and women from India are looking for partners living abroad. Choosing a partner settled in a different country opens many doors for you. While companionship is the primary goal, you will also get to live abroad, travel, meet new people, and even gain citizenship. You and your partner can live a comfortable life abroad and build a future together.
Marrying an NRI has several perks!
The question is – How do you find an NRI partner? If you are trying to find a man or a woman settled in Canada, US, UK or any other country, you have landed on the right page.
Keep reading to get enlightened!
Why do NRIs look for an Indian bride/groom?
Did you know that most NRI men prefer an Indian bride? They look for a woman who understands the Indian culture and can take care of the home and family. Perhaps he wants an Indian woman because he finds them beautiful and cultured. There are a multitude of reasons to marry an Indian woman. These days NRI women are also searching for Indian grooms. It's quite clear that Indian grooms and brides are loyal and consider marriage a sacred union. Who wouldn't want to marry an Indian person with good values?
Why do Indians prefer NRI partners?
Now, let's flip the situation and think of it from an Indian person's perspective. Indian women look for an NRI partner for various reasons. Indian parents consider NRI men (and women) successful and hard-working. Every parent wants their child to be happy, so they do not give second thoughts on sending their daughter to a foreign country. It is a matter of pride for Indian parents to get their child married to an NRI partner.
Say Hello to NRIMB
NRI Marriage Bureau is one of the best matrimony sites for finding an NRI partner. You could be living abroad and are trying to find an NRI partner from the same country.
Perhaps you are living in India and want to marry someone from Canada or the U.S. Whether it's a suitable NRI bride or a groom, you will find a partner of your choice on NRIMB.
Marrying an NRI man or a woman can make all your dreams come true. While India is a great place to live, there are a plethora of opportunities in Canada and the U.S. In fact, the Indian community in Canada is quite close-knit and they celebrate all festivals together.
Finding a partner on NRIMB is quite easy. You just have to make a profile, list your qualifications, location, physical attributes, and set a good-looking photograph.
There are many NRI grooms and brides who are looking for an Indian partner. Even if you are living in India, these NRI grooms and brides would be happy to meet you and take things further.
The platform is free to join and it gives you the opportunity to meet and interact with as many prospective NRI grooms and brides.
Summing up
What's taking you so long? Create a profile today as you are just one step away from finding the perfect match.
NRIMB is going to help you find the partner of your dreams. The team weeds out all fake profiles and keeps the legit ones online. It is a safe and secure platform for finding your ideal match.
Specify the kind of partner you need, and NRIMB will ensure that you get someone better than that!