How to Stay connected to Your Someone Special While Physical Distancing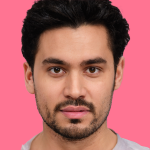 The entire world is currently facing the lockdown amid Covid-19. On one hand, it is causing the entire scare among people; on the other hand, people are forced to live their lives amid lockdown. Well, this is quite an amicable situation where everything looks like complex.
Nobody would have expected such a situation to arise where hundreds of people have lost their lives. If things are not controlled even now, we all have to witness such a disaster in the time to come.
At present, there are some countries that are quite drastically affected due to the Covid-19 outbreak including Italy, Spain, and the US. This is the reason why a complete lockdown is being observed in all the above countries, to be specific.

Now, the question arises on how to stay connected to someone special while physical distancing. It's due to the fact that nobody is allowed to go out of their homes amid such a lockdown. And if you need to connect with your special one, you need to find ways to meet with him so as to convert into a future healthy relationship.
Amid lockdown, there are some ways to stay connected to your special someone while physical distancing. Please find below a few of them to implement in your lives at any time.
Connect with your special one digitally
Even if you are not able to connect with your special one physically like ever before, you have the great opportunity to connect them digitally. If you look around, the entire globe has become quite dependent on physical movements, relations, and everything else. In order to use any such app, you may like to connect with him at any time you want.
Through Phone Calls
Like any other mode, phone calls happen to be one of the most crucial things where you can stay in contact with your special one. You can still be able to follow all the rules ad regulations at the time of following the social distancing norms. Using the long-distance phone calls, you can least be able to know about the kind of issues coming up while getting in touch with your special one during the phase of lockdown. There are many ways to get connected with your special one apart from following all the rules and regulations of social distancing which is also crucial in its way.
Online Chatting
In case, you have decided to wed with your loved one and know each other only for a small amount of time, it is better to understand your future life partner using various means. But in this period of lockdown, you are not supposed to go outside and share your thoughts or ideas. Instead, you can make use of online chatting option and can readily interact with your someone special and share the ideas. Although it is not as convenient as meeting with the person physically, it is one of the best ways to share your ideas and thoughts amid lockdown.
Go for a Virtual Connection
Ideally, there are hundreds of ways to stay connected with someone special even by following the social distancing. One of them happens to be the virtual connection on Nrimb.com where you share the ideas with each other.
Don't forget to mention more ideas below, let us know if you have any ideas.