Expectations about My Partner in Matrimony for Girl/Boy Partner Preference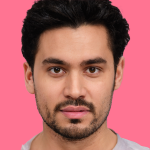 When it comes to the wedding, you often dream of getting the most preferred life partner for you. In that sense, you like to marry with an ideal life partner who are not only likeminded but also having most of the attributes or qualities that you have. In this post, we are going to cover all such expectations about my partner in matrimony for Girl/Boy partner preference. Now, you might be thinking of dreaming about different qualities about your future wedding partner.
All that you need to have is the amount of patience to get the desired results. Today, many different individuals tend to expect so many qualities in their future life partners that it becomes sometimes next to impossible to find the one. But after you join any of the best marriage sites, you can expect to find the one you are looking for.
Please have a look at some of the desired qualities that you look for in your future wedding life partner:
Genuine and Fun Loving
The first and the foremost expectation that you often like to see in your future dream wedding partner is that he is quite fun loving and genuine. It means he is not fake and is realistic to things that he come across in life. At the same time, he behaves great with you.
Nature Loving
This is one of the attributes that most marriage seekers like to see in their future wedding life partners. If your better half tends to love nature, it means that he is down to earth and takes life seriously. And if your future wedding partner has that specific quality, then it is great to have him in your life.
Travelling Professional
There are people who like to see their future wedding life partner to be in the travelling industry. It's just like a trait that they would like to have in their future life partners. In fact, you can a lot many similar traits that people like to find in their life partners. You can easily find your dream life partner with the filter options in various marriage websites
Traditional Thinker
There are people who like their life partner to be a kind of traditional thinker who like to follow all the traditions as per their culture and rituals. When it comes to the marriage, he is no different as well. It means he tends to follow and live his life by following all the rituals and cultures that are being followed in his religion.
Looks and Intelligence
Today, most marriage seekers like to have these two qualities or traits in their future life partners. Please know that great looks and intelligence are something that you won't find in every individual. And this is the reason why most people like to find such a life partner that has great looks and is equally intelligent to take his life decisions at the right time.
Specific and to the Point
Most individuals who are looking to find the right wedding partner for them like to have the above trait in their better halves. In fact, this is one such great quality in people that everyone would like to see in their future life partners.
Hardworking
This is one such trait that most people would like to see in their future wedding life partners. If you are not hard working, you won't be able to get the desired success that you looking to have in your life. In that sense, this is quite an essential trait that most marriage seekers like to see in their future life partners.
Conclusion – If you wish to find your ideal life partner with your desired traits, you need to hire the right matchmaking portal.
---
Reference Websites Link: